'Dragon Ball FighterZ': Non-canon characters added to the game's roster?
Should Bandai Namco Entertainment add non-canon characters as playable fighters in 'Dragon Ball FighterZ'?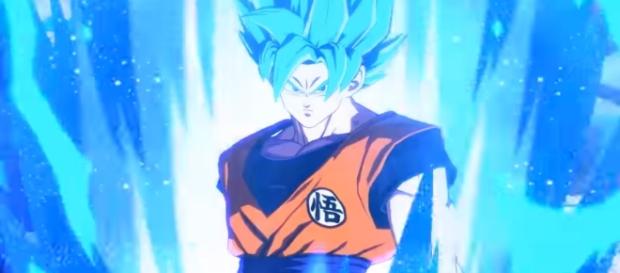 The latest updates for "Dragon Ball FighterZ" will feature leaked screenshots of the game's lobby system and should Bandai Namco Entertainment include non-canon characters to its Roster?
'Guilty Gear' styled lobby system
Japanese video website 4Gamer posted several photos of "Dragon Ball FighterZ's" lobby system and gaming fans have noticed that it is almost similar to "Guilty Gear Xrd." The lobby system will include chibi versions of "Dragon Ball" characters such as Son Goku, Krillin, Piccolo, Frieza, and more.
Players can travel to different places on the map such as the World Martial Arts Tournament arena, North Kai's planet, the Cell Game's arena, and Master Roshi's house. Players can interact with other players online and challenge to friendly fights in the game.
There have been reports that several players have been receiving VIP test codes for "FighterZ's" closed beta test. Bandai Namco has not yet confirmed if these invites are legitimate or fake. Players who have registered for the closed beta will have access to nine playable characters.
For those who have are not able to play the closed beta, they will have another chance at the open beta in January 2018.
More characters from non-canon media
Gaming fans have been wondering if Bandai Namco will add characters from non-canon media in "Dragon Ball FighterZ's" roster. The anime franchise has been known to introduce new characters that are seen in OVA movies, video game games, spin-off titles.
Characters like Broly, Janemba, Android 13, Baby, Lord Slug, Turles, Towa, Mira, and Cooler could be great additions to the game's roster. Plus, there is a chance that players might see the Super Saiyan 4 versions of Son Goku, Vegeta, and Gogeta.
So far, the playable characters in the game include Son Goku, Vegeta, Son Gohan, Future Trunks, Frieza, Cell, Majin Buu, Krillin, Piccolo, Android 18 with 17, and Android 16.
There is also an alternate version of the famous "Android" saga, and Bandai Namco will reveal more details about it at this year's Tokyo Game Show event. Players who have pre-ordered the game will be able to play "Super Saiyan Blue" versions of Goku and Vegeta.The "CollectorZ" edition will include 18cm Goku statue, three art board, and a steel book casing.
Game producer Tomoko Hiroki teased the possibility that "FighterZ" will be an eSports favorite, but they will have to focus on the fans first. The game will launch in February 2018 for the PlayStation 4, Xbox One, and PC.