'Dragon Ball FighterZ' Lobby System will feature interactive player's avatar
New screenshots of the Lobby System and Special Attacks of some 'Dragon Ball FighterZ' characters surfaced today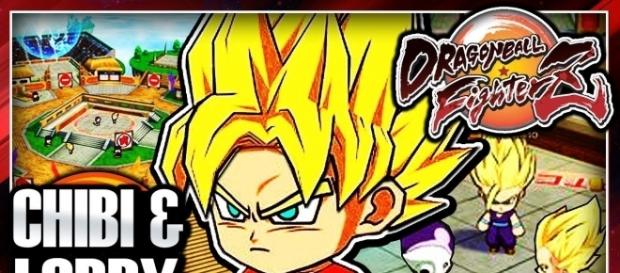 New images of the Lobby System and Special Attacks of "Dragon Ball FighterZ" recently surfaced online. It appears that Arc System Works is doing their best to bring the ideal game to fans of Akira Toriyama's original creation. There are new information or details about the upcoming 2.5D fighting title available almost every day. This includes gameplay trailer, character introductions, screenshots, and leaks to name a few. The latest screenshots featured today resembles several features that players have already seen in the "Guilty Gear" series and other titles developed By Arc System Works.
Latest screenshots
The most recent screenshots available today for the upcoming 2.5D fighting game looks like "Guilty Gear Xrd." The images showcase the Lobby System of "Dragon Ball FighterZ." The developer introduces the game's lobby where instead of just navigating the menu, players are put in the entire world that they can explore using the miniature representation of the player's chosen character. In other words, players will be able to see each other through their respective avatars.
These avatars are interactive and interactions can be configured to plan battles and other in-game activities.
So far, it is not certain if the screenshots of the game's lobby system represent the various stages of the game or something different. Aside from the game's Lobby System, there are also several images showing special attacks of Krillin, Piccolo, and Trunks.
Character introduction trailers
Recently, Bandai Namco entertainment released the first Character Introduction Trailer of the game, which centers on Goku. Players can see the Super Saiyan's impressive moves and abilities in the latest footage.
Following Goku's trailer, the game publisher released Vegeta's character introduction trailer as well. Fans are given the chance to get a closer look at the Prince of Saiyan's various moves in the game including his popular Final Flash attack. You can check out the character introduction trailer of Goku and Vegeta below. Fans can expect more of this character introduction coming soon.
"Dragon Ball FighterZ" is scheduled to release in February 2018. However, several players are given the chance to take part on the game's upcoming Open Beta.
This will start on September 16 and will run until September 18, 2017. Bandai Namco Entertainment has not yet revealed the content that will be made available during the game's Open Beta. The highly anticipated 2.5D fighting game from Arc System Works will be released on PlayStation 4, Xbox One, and PC.