'Dragon Ball FighterZ' latest gameplay footages show off Vegeta, Son Goku
New gameplay footages offer a closer look at 'Dragon Ball FighterZ' fighters Goku and Vegeta.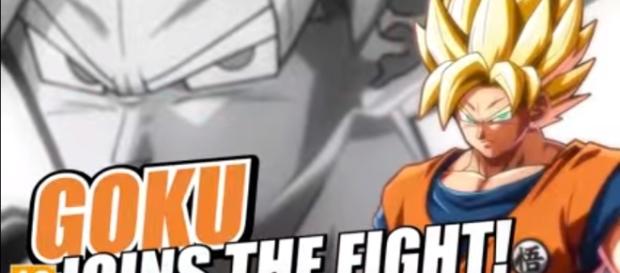 In its bid to whet the appetite of fans some more for the upcoming 2.5D fighting title "Dragon Ball FighterZ," Bandai Namco Entertainment recently released two more gameplay footages showcasing two of the most popular fighters from the Dragon Ball universe.
Character Intro trailers 1 and 2
On Wednesday night, the game publisher launched a new gameplay trailer focusing on Vegeta, the prince of Saiyan. Check out the latest character introduction video below.
Also, preceding the introduction video of Vegeta is new gameplay footage highlighting Son Goku who also joins the fight in "Dragon Ball FighterZ." The teaser clip is 35-second short but it certainly satisfies the viewers with its intense high-packed action battle.
Gamers get to have a delightful look at the game protagonist go super saiyan and knock his opponents down in the latest trailer shown below.
Apparently, Bandai Namco Entertainment said that a series of character intro trailers will be released showcasing all of the playable characters included in the official roster.
So, it means that Son Goku and Vegeta are just the first two characters to get new introduction trailers. Fans can expect to see more of these intro videos starring the rest of the fighters in the game sometime soon.
Closed beta coming up
The hotly anticipated title is set to launch early next year but there will be a number of lucky players who can try out the game sooner than everyone else. A closed beta is scheduled to take place from September 16 to September 17.
The details on the available content during the test are still scarce at the moment, but they are expected to be announced soon.
However, players can play 11 characters of the game throughout the closed beta, and the lineup includes SS Goku, SS Vegeta, SS Teen Gohan, Cell, Majin, Buu and Frieza in his final form. Future Trunks, Piccolo, Krillin, Android 18, and Android 16 will also be playable during the two-day beta testing.
Pre-order bonuses
As an added bonus, gamers who pre-order the game will get a chance to participate in another beta slated in January next year. Also, they are entitled to an early unlock of two characters, SSGSS Goku and SSGSS Vegeta, including a couple of exclusive lobby avatars.
"Dragon Ball FighterZ" is an upcoming fighting video game based on the popular manga series created by Akira Toriyama. It is currently in development by 2.0D and 2.5D fighting titles master Arc Systems Works for Xbox One, PS4, and Windows PC.