'Dragon Ball FighterZ' introduces new characters to current roster
Rate this title
A new original character and three others will be joining the roster of 'Dragon Ball FighterZ.'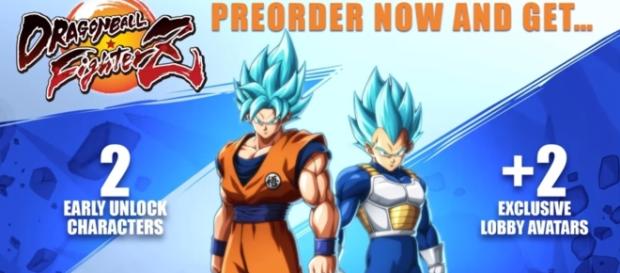 Bandai Namco and Arc System Works have revealed that four new characters will be joining the upcoming "Dragon Ball FighterZ" video game. One of the characters is a new Original Character.
Z-Fighter Chiaotzu appears in the game
The game publisher and developers have recently revealed that there will be four new characters coming to the upcoming hyped fighting Video Game. Classic little Z-Fighter Chiaotzu will be joining the fight, but he will not be playable in it. Instead, he will be a support character for another character that will be playable.
Z-Fighter Tien will be playable
The second Z-Fighter to join the ever-growing roster of this popular fighting video game is Tien.
He is a long main-stay of the franchise and has also starred in many animes, movies, video games, and more. He will be using his Neo Tri-Beam technique and more in the upcoming fighting game title.
Z-Fighter Yamcha joins up
Another popular character from the popular franchise joins up, and this time it is Yamcha. He is a goofy character in the current anime series right now, but he will be a formidable character to play in this video game. He will be using his favorite Wolf Fang Fist technique in melee fights and the Spirit Ball technique for long range ones.
A new android character enters the fray
"Dragon Ball FighterZ" will get a new original character, and it will be in the form of a female android. She is named Android 21 and will be in the game's story mode. The game will give a new story that will revolve on popular Android 16 and will tell a "What If" timeline of the franchise.
The new Android is still a mystery at this point with only a picture of her. It has not been confirmed by the game developers if she will be playable at some time in the game.
The game developers announced that there would be four new characters last month. These characters are Android 16, Android 18, Super Saiyan Blue Vegeta, and Super Saiyan Blue Goku. The video game will be released in Feb. 2018 for the PC, Xbox One, and the PlayStation 4.
'Dragon Ball Xenoverse 2' includes two new characters
In other "Dragon Ball" related news, a new DLC will be coming to "Dragon Ball Xenoverse 2, " and it will contain two new characters and one mentor. These two new playable characters are Buuhan (Gohan absorbed) and Dabura from the Majin Buu arc of the anime.
The mentor who will be joining the video game is the evil Zamasu from the current anime series "Dragon Ball Super." He will be teaching new skills to the hero of the game and train him in combat.
Check out the latest "Dragon Ball FighterZ" trailer featuring evil Frieza below:
Click to read more
and watch the video
or