'Dragon Ball FighterZ' Closed Beta gameplay and new characters confirmed
Tien, Yamcha and Android 21 are the latest confirmed characters in the upcoming "Dragon Ball FighterZ" game.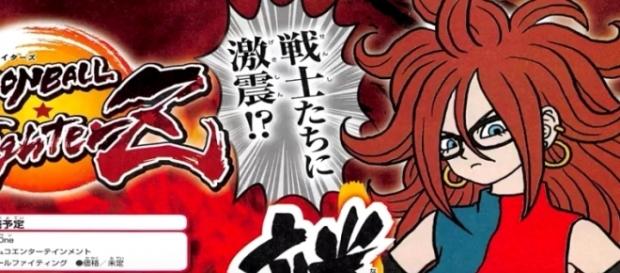 Designer Akira Toriyama gave out spoilers for the much-awaited "Dragon Ball FighterZ," confirming new characters like Android 21, Yamcha and Tien. Details on these characters are scarce as of this time. Meanwhile, game developer Bandai Namco gave some fortunate fans the privilege to try out the Closed Beta version over this weekend.
Check out the newest character, Android 21
Toriyama went live to show his designs for the upcoming new characters of the highly anticipated video game. Fans of the "Dragon Ball" franchise can have the chance to play as Android 21. This character is the latest addition to the Android characters of the story, following Android 18.
The game developer revealed that Android 21 is a female cyborg.
In addition, the recently released design unveiled that this character is a girl wearing a retro-themed dress and tights. She also looks like a geek as she is wearing glasses, yet looks sassy in her auburn hair.
Unfortunately, the game developer did not drop any further descriptions of Android 21. It remains to be seen how she will fight in the game as the company did not reveal her fighting abilities. However, the "What If" story mode comprising Android 16 revealed that this new fighter will portray a significant role, Game Rant has noted.
According to ComicBook, this Android 21 became the main adversary for the Android Saga. Later in the "Dragon Ball Z" series, she turned into a super-villain Cell.
In one of the greatest battles featured in the "Dragon Ball Z" series, Cell violently killed Android 16. As the new video game will feature the return of Android 16, fans believe that the former will most likely be linked to the comeback of the latter.
Tien and Yamcha are also included in the roster
The upcoming video game will also feature the "Dragon Ball" tandem of Tien and Yamcha. Namco Bandai confirmed this in the live revelations.
Yamcha has access to Neo Wolf Fang Fist super and to a Spirit Ball special. Whereas, Tien has the ability to execute a Neo Tri-Beam Meteor super and provided an assist through a Chaozu's form.
Closed beta version kicked off this weekend
Meanwhile, selected fans were given the chance to try out the closed beta.
It started on Saturday, Sept. 16 and finished the following day in America. It was available for Xbox One and PlayStation 4 players and in three-hour blocks only.
The closed beta version comes with 11 characters to choose from. Check out the video below by PS360HD2, one of the fortunate fans who was able to try out the closed beta version of "Dragon Ball FighterZ," and see the latest gameplay.
Click to read more
and watch the video
or