'Attack on Titan 2:Future Coordinates': More playable characters, two game modes
Fans of the anime and manga will be pleased that the upcoming game will have more amazing features.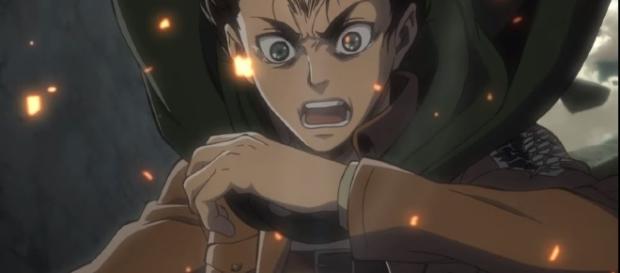 Titan-slaying action game "Attack On Titan 2: Future Coordinates" is confirmed by publisher Koei Tecmo. The upcoming game appeals to both anime lovers and gamers especially to the fans of the popular anime, "Attack on Titan" on which the game is based.
After the game's announcement, there was plenty of speculation on the web about its storyline and possible features. It is expected that the game will retell some important moments of the manga while adding some twists to it. Anything is possible especially since the game is still currently in production.
New teaser trailer
To fuel the fan's excitement, Spike Chunsoft recently launched a new teaser trailer. The trailer features fast action scenes from the Scout Rangers while using their 3D maneuver gear to kill the titans.
It also shows some scenes from the anime which seems to transition to a similar scene in the game. Also seen in the trailer is the fierce angry look of Eren as he struggles to win the battle against the titans. To recall, Eren promised to kill every single titan after he saw a Smiling Titan devouring his mother.
Game features
"Attack on Titan 2: Future Coordinates" is based on the manga and the second season of the anime wherein the Scouts already learned more about the human-eating giants. The playable characters of the game will also change depending on the mission of the player. But it is said that there will be more playable characters compared to the previous "Attack on Titan" game.
There will be two game modes which include a "Story Mode" and a "World Mode." The "Story Mode" can be played based on the season 2 of the anime.
Meanwhile, the "World Mode" will allow up to four players to team up. The players can build their own base so they can gather more strength to defeat the titans. Players can hire soldiers who can help them fortify their base.
Players can hire soldiers who can help them fortify their base.The soldiers will have varying stats and unique strengths. This means that every soldier is different from each other. They will also be graded based on their loyalty to the player. They will get a higher bonus after completing a mission once they have a higher loyalty level.
Game's release
After the release of "Attack on Titan" season 2, many anticipated a new version of the game as well as its release date.
For now, it is confirmed for release on Nintendo 3DS on November 30 in Japan. The game's western release is not yet announced as of this writing.
Click to read more
and watch the video
or