'Attack on Titan 2: Future Coordinates' Missions, Story, and World Modes
New set of information recently revealed about the upcoming game 'Attack on Titan 2: Future Coordinates.'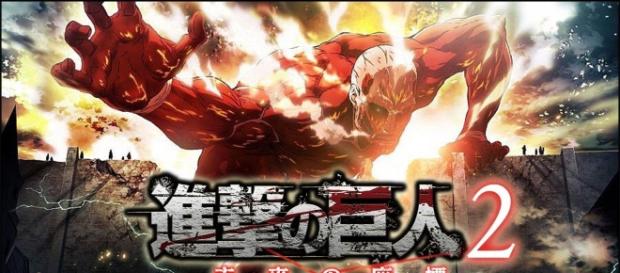 A new set of information about the upcoming game "Attack on Titan 2: Future Coordinates" is now available. The details contain new information about the Story Mode of the game. Players will also get a glimpse of the World Mode that will be featured in the upcoming title. In addition, details about the Missions are now available. There is also a new trailer that will give fans a sneak peek at what they can expect from the upcoming 3DS game.
Story and World Mode
"Attack on Titan 2: Future Coordinates" game developer Spike Chunsoft released the new information.
This includes a couple of modes known as the Story and World. In the Story Mode, players will be introduced to a narrative type of mode that will jive with the events that transpired in the anime and in the manga.
There will be numerous scenes, images, and even soundtracks that were taken from the second season of the anime of the same title. In addition, the playable characters in this mode change for every mission, which is dependent on the development of the story. Contrasting the first game installment, there is an increase in the number of playable characters.
This means that players can enjoy fighting in the game along with familiar characters. The upcoming title claims that it will go further into cinematic scenes and will explore the hidden intentions of several characters.
In the World Mode, players will be given the chance to build their own character. Players can also participate in the Scouting Missions, build an army, and construct its own base. This mode is designed for players who would like to transform their own experience in the world of political schemes and the world of titans.
Players can also hire army members and appoint positions. This way, the strength of the player's army can be expanded. The level of the player's army will increase every time the Army Strength and the soldier's Individual strength reaches a significant amount. As the player's Army Level increases, the number of structures that can be placed in the base also increases.
Base Crafting
The game developer also reveals several changes in Base Crafting in the upcoming sequel. It appears that the developer has completely revamped the crafting.
Players can now build the most challenging facility from the resources obtained through missions. The facility can serve as the player's defense against titan attacks.
'Attack on Titan 2: Future Coordinates'
Base Crafting pic.twitter.com/xGZjApp5Ax

— techcentrik (@techcentrik) September 12, 2017
Meanwhile, you can check out the latest trailer of "Attack on Titan 2: Future Coordinates" below. The game will be released first in Japan and will be playable on Nintendo 3DS. There is no information yet about the release of the game to other regions.