'Naruto to Boruto: Shinobi Striker': Big feature excites fans, new modes teased
Bandai Namco Entertainment announces a major feature, playable characters, and new modes for 'Naruto to Boruto: Shinobi Striker' at Gamescom 2017.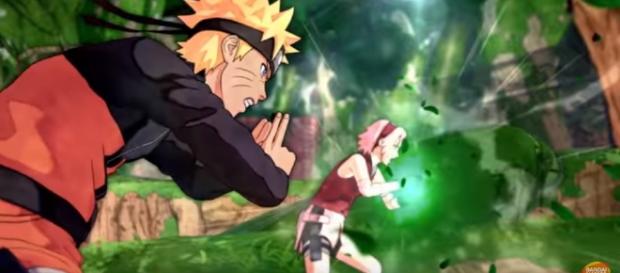 "Naruto to Boruto: Shinobi Striker" gets a brand new stunning trailer in celebration of Gamescom 2017 this week. The latest sneak peek reveals a slew of new content that will be included in the upcoming multiplayer online video game set in the Naruto universe.
Game publisher Bandai Namco Entertainment launches the "You're the Hero" trailer that previews a new set of characters, maps, and the game's latest feature called the Ninja Creator system.
Take a look at the latest teaser video below.
New characters and maps
The official playable roster sees the expected addition of Boruto who will join his father Naruto in this upcoming acrobatic ninja battle game. Other new characters confirmed are Shikamaru, Choji, including the different shinobi avatars who individually own a distinct set of abilities.
Fans also get their first glimpse at the new map known as the Hidden Cloud Village.
Ninja Creator System
Perhaps one of the most exciting features being introduced in a Naruto game is the Ninja Creator System. As shown in the Gamescom 2017 trailer, this major feature will allow players to customize their respective ninja fighters.
Gamers can give their avatars a unique look, with a myriad of outfits, hairstyles, and other customization items to choose from. It is now possible for them to create a ninja in their likeness and take on some missions together with a team in destroying enemies or fighting in huge boss battles.
Apparently, die-hard fans of Naruto games express their delight over the addition of the Ninja Creator system and they say that it is quite a nice lure. However, they also seem to be dissatisfied with the game's lack of story and that it has the same ninjutsu like everyone else.
Multiple game modes
In addition, the latest preview offers a sneak peek at multiple game modes available to players. For example, the flag mode, featuring the 4v4 combat, shows a wide range of character choices from the Naruto franchise.
The objective of the different game modes is to put the teams to a test in becoming the best ninjas.
Prior to Gamescom 2017, a 16-minute footage of new gameplay was released and showcased a mission that pits players and their friends against a horde of foes.
"Naruto to Boruto: Shinobi Striker" is currently in development by Soleil Ltd. and published by Bandai Namco Entertainment for PS4, Xbox One, and PC. It is slated to be out in stores around early 2018.
Click to read more
and watch the video
or