'Naruto to Boruto: Shinobi Striker' allows players to create custom characters
This custom character creation lets players set their weapons, skills, and jutsu.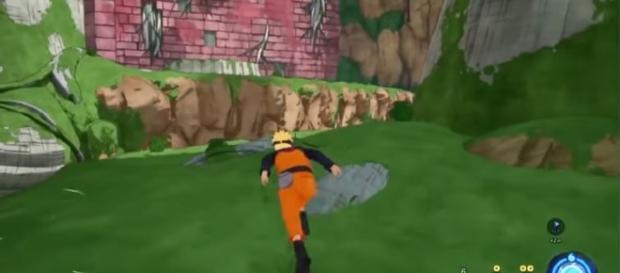 The latest issue of Weekly Famitsu revealed a special tidbit from "Naruto to Boruto: Shinobi Striker." This is the custom character creation feature that allows players to create their own character with their own set of skills and ninjutsu. Along with the skills, facial features and preferences are provided to help players add their own unique style.
In addition, the custom character creation feature provides players with a plethora of choices in terms of hairstyle, face type, eyebrows, eyes, mouth, nose, and more.
This is to make sure that no two players are alike when they face each other in multiplayer match-ups. In addition, players can also choose their character's main weapon and ninjutsu, according to Gematsu.
More features has been revealed
There are additional features and information that were revealed along with the custom character creation feature. First, the VR Ninjutsu Arena allows players to combat with other Shinobi of the past to learn a new ninjutsu. Second, the story of Naruto To Boruto: Shinobi Striker revolves around the era of the Seventh Hokage's governance.in Konoha.
To search for the strongest Shinobi, a tournament was held. Shinobis, or ninjas, rank up and determine who is the strongest one by defeating other opponents in each battle. Lastly, Boruto is the new playable character added in the fighter's roster.
Previous character and updates
The creators and developers behind the said game added Rock Lee and Hinata to the character roster. Along with the two character updates, a 16-minute gameplay emerged online, coming from an Animation-Comic-Game Hong Kong 2017, revealing game mechanics and its overall performance.
Here is the gameplay video below via PS360HD2 on YouTube:
On the other hand, fighter types and Battle Modes were previously revealed. There are four fighter types and these are the following: "Ranged-type fighters," "Attack-type fighters," "Heal-type fighters," and "Defense-type fighters." Players can figure out themselves on how they will utilize each character's skill in accordance with their fighter type.
Battle Modes
Moreover, Battle modes include the following: "Barrier Mode," where characters are split into Offense and Defense, and defeat the boss.
Second, "Flag Mode" is where the mechanics are the same as "Splatoon 2." Players have to capture flags and the team with the most captured flags wins. Other sub-modes are "Escort," "Extermination," and "Subjugation."
Naruto to Boruto: Shinobi Striker will be released on PlayStation 4, Xbox One, and PC on early 2018, next year.