More 'Dragon Ball FighterZ' characters revealed
Bandai Namco Entertainment revealed 'Dragon Ball FighterZ' characters in the latest 'Shonen Jump.'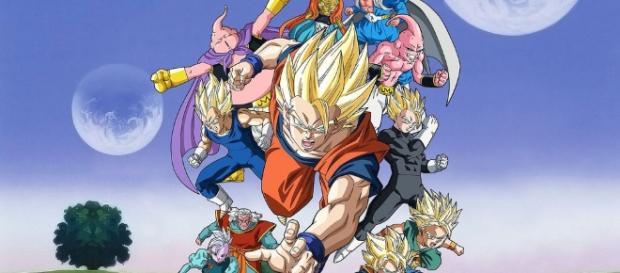 Awaiting the release of "Dragon Ball FighterZ" in 2018, Bando Namco Entertainment has revealed more playable characters and information about the game.
The new fighters
Japanese magazine "Shonen Jump" revealed new playable characters for "Dragon Ball FIghterZ." The playable fighters released are Super Saiyan Blue Goku and Super Saiyan Blue Vegeta. It is unclear at the moment if these characters are going to be used as transformations or entirely separate fighters.
Android 16 and Android 18 were revealed as two more playable characters.
Android 18 has the ability to summon Android 17 for a special attack, but it is unknown whether or not Android 17 will be a playable character. Android 16 will be playing a prominent role in the game's story-mode.
The story-mode campaign feature high-end animation and a brand new storyline, one that is intriguing to fans: Android 16 comes back to battle Goku and his friends.
Other fighters currently released to play as are Goku, Teen Gohan, Vegeta, Future Trunks, Cell, Majin Buu, Freiza, Krillin, and Piccolo.
"Shonen Jump" also confirmed that the online party matches will allow up to six plays for three-on-three matches.
Information currently released
Despite the long wait for the release date, we have learned little pieces of information along the way.
Since this is a fighting game, this is also a strategy game. Players will control three different characters, alternating between which one is being used as the main player. Players will be responsible for taking down other teams of three. Knowing other character's weakness will be a big strategy to use- be sure to learn the correct combos and moves needed to win!
There are also several different fighting locations.
So far we know that players can fight at the World Tournament Stage, Planet Namek, Dying Planet Namek, Cell Games Arena, Space, and Wasteland.
"Dragon Ball FighterZ" is planned to launch across PlayStation 4, XBox One, and PC worldwide in 2018. However, players can sign up for the closed beta on August, 22. The first beta session is from 10:00 AM to 1:00 PM on August, 26, then another session from 6:00 PM to 9:00 PM that same day. The next session is from 2:00 AM to 5:00 AM on Sunday, then the last is from 9:00 PM Sunday to 12:00 AM on Monday.
Although we've still got a few months until 2018, players can be enthralled with the amazing trailers. There's plenty of gameplay in the opening trailers, including very intense brawls with many vibrant colors.