Latest 'Naruto' game allows players create their own character
Finally! Players of the Naruto games will finally be able to create their own character. Are you ready for a new adventure?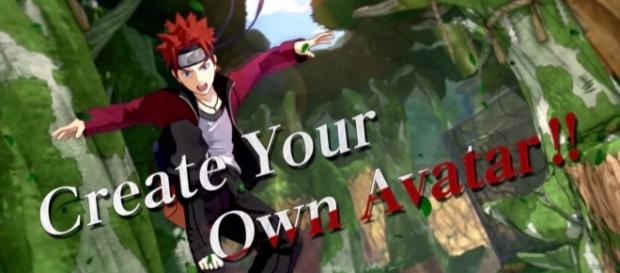 For people who have been watching "Naruto" through the years, the Ninja world is a cool place to live in. At some point in their lives, fans have dreamed of becoming a ninja themselves. Inspiring a lot of cosplays and fanfictions with their character in the same universe. However, the only way we could get a really good, action based experience was the "Naruto" games.These video games have let us become a ninja by controlling the anime characters and shape their destinies, helping them out in their mission and making choices for them during battle.
Still, this experience is not enough as many still crave that personal freedom of making a character of their own. Free to do anything and chase their own dreams.
Now, the franchise is finally ending this fantasy as "Naruto to Boruto: Shinobi Striker" allows players to make their own Shinobi persona. The newly released trailer showed us the all new Shinobi game and saw what kind of adventures will players get to have. What can fans expect in this new game?
'Shinobi Striker' allows players to create their Ninja
"Naruto to Boruto: Shinobi Striker" is a brand new game coming out very soon.
In this new adventure, players are given the opportunity to create their own ninja character with the all new Avatar system. To make this new system a treat to long time fans, players can also customize their own techniques.
Customizing your character in "Naruto to Boruto: Shinobi Striker" ranges from physical appearance to their Ninjutsu. According to the trailer, players can choose their character's specialty type from Attack, Ranged, Heal or Defense type Ninja. Slot3 details for the avatar custom also includes weapons, sub-weapon, costumes,2 Ninjutsu techniques they can use a specialty, and a substitution jutsu that will become very handy as they fight their enemies.
Online team battle allows players to challenge everyone
Another feature that "Naruto to Boruto: Shinobi Striker" will have is the team-based online battle. This feature lets you have a four-on-four battle with other players online and even have co-operative missions together.
"Naruto to Boruto Shinobi Striker" is based on the manga "Naruto" by Masashi Kishimoto. Since it was released, the series has gained a lot of fans worldwide. It has inspired an anime that is still airing on this day with Naruto's son, Boruto being its new protagonist.
"Shinobi Striker" will be released for the PC, Xbox One, and PlayStation 4. The game is scheduled to come out in 2018.