'Gintama' game gets official title and showcases Shinpachi and Kagura
A PlayStation 4 and PS Vita adaptation of the popular anime is in the works and we finally have some more information.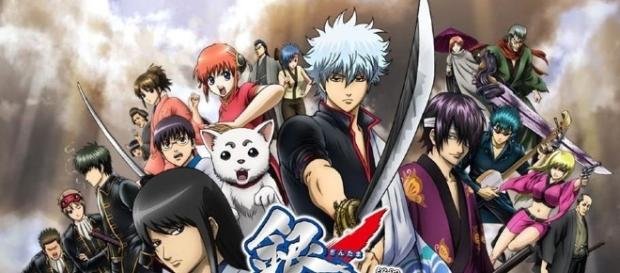 "Gintama" is one of the most popular anime of the last decade in Japan. The manga, which is also fantastic, is approaching its end and a final season of the anime is scheduled to start soon. Despite the comedy's fan base, it has not really received a proper video game adaptation. Sure, Gintoki was included in "J-Stars" and there was a party game released once upon a time, but a genuine large scale action title set in the "Gintama" universe? Nothing.
It is kind of understandable because the series is not as popular outside of its home country.
Its popularity definitely does not compare to something like "Attack on Titan" or "Dragon Ball Z", mostly because the humor depends on the audience understanding the references. "Gintama" is a proudly Japanese franchise, so its references relate to the country's history and pop culture. The show still manages to be hilarious even if some of the jokes go over someone's head, but it does make it considerably harder to get into the series.
'Gintama Ranbu'
We finally have a proper title in "Gintama Ranbu".
In terms of gameplay or content, there is only a brief teaser and some screenshots from Jump to analyze. The video practically shows nothing, but the images are of the combat.
In four separate images, they show Gintoki, Kagura, and Shinpachi kicking some *ss. It all looks great and the animation fits the anime perfectly. Although this is mostly guess work, the screenshots show the heroes fighting off a large number of faceless henchmen. This suggests that "Gintama Ranbu" will be a Musou game, similar to something like "Dynasty Warriors" or "One Piece Pirate Warriors".
That is not necessarily a bad thing, as there has been a slew of really good Musou anime games over the last few years. Besides the "One Piece" trilogy, "Gundam" and "Arslan" both benefitted from the genre.
"Gintama" is known for subverting the status quo, playing around with conventions. It would be disappointing if this is just a straight forward Musou title. Humor is a huge part of the series and should be showcased in the forefront.
Characters
The latest Jump magazine confirmed that Shinpachi and Kagura are included, which was always a given.
"Gintama" has a massive cast which easily stands up to any other anime series, so the more they include the better. With over 300 episodes, there is a lot to choose from, and quite a few different locations that can be used in-game.