Four new fighters coming to 'Dragon Ball FighterZ' says Jump magazine
'A magazine report for 'Dragon Ball FighterZ" details four new characters, story mode elements, and online matches.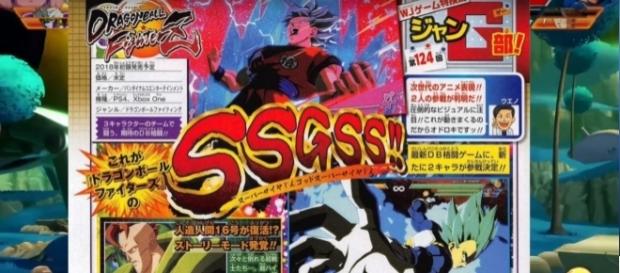 Bandai Namco's new IP continues to stay on the radar of gamers, especially fighting-game aficionados. The publisher has continually released small snippets of information to steadily build the hype around the new game. Just recently, the official character rankings for each announced character in "Dragon Ball FighterZ" was updated on its official web page. Just like the reveal for Piccolo and Krillin, four new fighters have been confirmed to join the roster of Arc System Works' new brawler. Moreover, more information about the game's story mode has also been released.
'Dragon Ball FighterZ' roster additions
News regarding the new fighters was apparently revealed in the latest issue of Jump. According to their report, "Dragon Ball FighterZ" will feature Super Saiyan Blue Goku, Super Saiyan Blue Vegeta, Android 18, and Android 16. It should be noted that the article did not confirm if the powerful forms of both Goku and Vegeta will be separate characters or special transformations. Another interesting tidbit about the reveal is the appearance of Android 17. He is supposedly summoned during one of Android 18's special combos, but he could be speculated to appear as part of the roster as well. Namco Bandai has not confirmed anything yet, but fans seem to be hopeful about his inclusion.
Story mode details and online matches
More information about the fighter's story mode also reveals that Android 16 will be featured as a major character. The story mode will reportedly explore a "what-if" scenario that presumably revisits important events in the franchise's lore. There will be a storyline included that suggests a scenario where Android 16 was revived in order to clash with Goku, Piccolo, Krillin, as well as the other cast members. Meanwhile, the article also shares some details about the game's online mode, which allows up to six players to participate in a 3v3 party match.
Nintendo Switch version a possibility
We know that "Dragon Ball FighterZ" is currently confirmed to come out for the PlayStation 4, Xbox One, and PC next year. However, a Nintendo Switch port seems to be also possible, according to Tomoko Hiroki. It is speculated that its appearance on Nintendo's new game system is dependent on how well "Dragon Ball Xenoverse 2" for the platform performs. Fans can expect more details about the game to become available during the Gamescom show next week.