'Dragon Ball Xenoverse 2' trailer shows game features created for Switch
The latest trailer of 'Dragon Ball Xenoverse 2' for Nintendo Switch flaunts the player's moves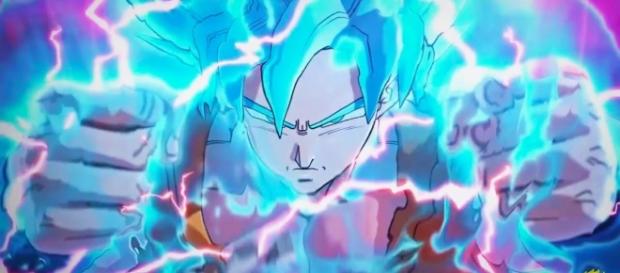 On August 31, Bandai Namco Entertainment released a brand new trailer of "Dragon Ball Xenoverse 2" on Nintendo Switch. The new video shows off the game features designed for the Japanese hybrid console. Among this includes the tabletop mode, TV modes, local multiplayer, and other game attacks via gestures using the console's Joy-Con controllers.
Latest trailer
The most recent trailer released by Bandai Namco Entertainment for the Nintendo Switch version of "Dragon Ball Xenoverse 2" is cool and funny.
The video is extensive and runs for just over four minutes. It details the modes contained in the Switch version of the popular fighting game. The trailer highlights the actors following through the motions for the attack gestures of the video game. Aside from those in-between footages of the actor's reveals numerous game plays. It also shows that the Nintendo Switch version could be the game's best version.
Much of the content of the game's latest trailer as its previous releases. However, in this video, it emphasizes that Nintendo Switch will have the exclusive access to a six player local multiplayer mode. In other words, it can accommodate up to six players.
In addition, it also reveals weird motion controls that will allow players to perform Kamehameha. The console's Joy-Con controllers can also be used for the two-player versus mode of Bandai Namco's popular fighting game.
The Latest Trailer is in Japanese, and it shows the release date of the game's hybrid console version in Japan on September 7, 2017. The fighting and role-playing game will be available to the west on September 22, 2017. You can check out the latest trailer below.
Other details
The game is a role playing and fighting type developed by Dimps and published by Bandai Namco Entertainment.
This is the second game installment, which promises to enable players to relive the story of one of the most popular anime series. It allows players to time travel and protects the historic events that happen in the anime series' universe.
The game introduces boss fights and new characters as well as Parallel Quests. It also features a brand new hub city, which is more than seven times bigger than the size of the previous game installment. Moreover, the hub city can accommodate up to 300 online players at the same time.
Players of "Dragon Ball Xenoverse 2" using PC, PlayStation 4, and Xbox One are waiting for information about the DLC Pack 5 that will soon be released in the game. Bandai Namco previously assured fans that information about the next expansion would be available as soon as the game was released on Nintendo Switch.