'Dragon Ball Xenoverse 2' for Nintendo Switch allows user to do Kamehameha
The second 'Dragon Ball' game will allow users to do a lot of moves that the other consoles cannot.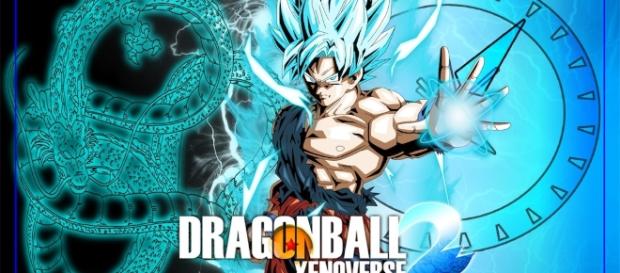 "Dragon Ball Xenoverse 2" is coming to Nintendo Switch soon. The game platform released an ad that reveals you can now do a Kamehameha trick with your own hands.
Highlights of the new commercial
Bandai Namco has just posted the teaser for the upcoming Nintendo Switch version of the game. The clip dropped some major hints on how players will enjoy the game using the platform. The most interesting highlight from the ad is the revelation regarding the Kamehameha trick. Players can now enjoy pretending to be a Saiyan.
Nintendo Switch allows gamers to mimic the famous energy attack in the game. Players will now be able to make the Kamehameha attack with the aid of the joy-cons. Aside from the famous Kamehameha motion, players can also try the other fighting tricks of a Saiyan. "Dragon Ball Xenoverse 2" fans can also perform the other attack gestures of the hit franchise through the impressive Joy-Cons of Nintendo Switch.
Furthermore, the game experience is greatly enhanced in this latest version. The platform allows gamers to create their actions, similar to the feel of a VR gadget.
Be more competitive in 'DBX2'
The Nintendo Switch version features diversity. Gamers can choose to play alone or compete with others. The platform also allows a gamer to play against another player. One can select his preferred opponent. It also has a multiplayer mode that comes as an exclusive to Nintendo Switch. Gamers can enjoy playing the game with up to six players in the same locality.
Release Date in Japan, North America, and Europe
"Dragon Ball Xenoverse 2" is a role-playing game published by Bandai Namco Entertainment.
Dimps developed the game based on the hit animé "Dragon Ball" franchise. The pilot version was first released on Feb. 5, 2015, for the Xbox One and PlayStation 3. It was then released for Microsoft Windows on Oct. 28 of the same year.
The sequel of the "Dragon Ball Xenoverse" is currently available on PlayStation only. It was released on Oct. 25, 2016, in North America and three days after in Europe. The sequel came to Japan a week after. Japanese players got the RPG on Nov. 2.
This year, the popular RPG is coming to the Nintendo Switch.
This is the second offering from the franchise that will be released on the eighth generation video game console. The clip is in the Japanese version, so it reflects the release date for Japan. Gamers in Japan can grab hold of theirs on Sept. 7.
However, players in other continents will need to wait two more weeks to be able to get their copy. The "Dragon Ball Xenoverse 2" Nintendo Switch version is coming out on Sept. 22 in North America and Europe.