'Dragon Ball FighterZ': new character accidentally revealed by a voice actor
Another character will be added to the cast of the upcoming game, 'Dragon Ball FighterZ' as accidentally disclosed by a voice actor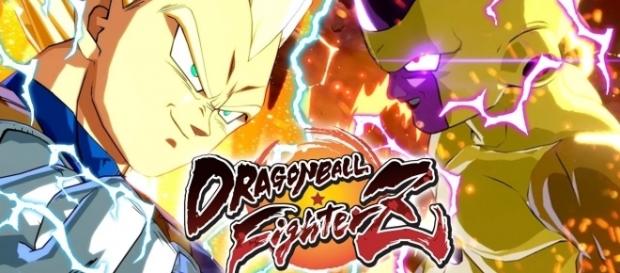 One of the highly anticipated games that will release on 2018 is "#Dragon Ball FighterZ." The game developer has been releasing the characters of the upcoming fighting title in trickles to build up hype. However, a recent interview with one of its voice actors accidentally revealed a new character that will be added to the game's roster.
Latest hint
In a recent interview with the English voice actor #Chuck Huber, the talent has accidentally let slip a significant information about the upcoming game. During the Florida Supercon, the voice actor was asked if his character would be seen in the latest anime series of the franchise, which is "DB Super." Huber answered that he has not done voicing for the popular anime series yet.
However, he said, he was already done with his line in "Dragon Ball FighterZ."
The voice actor was later informed that the character he is voicing is not included in the list of characters already revealed for the game. Huber answered coyly that he did not sign any Non-Disclosure Agreement with the company, so most likely, he will be okay. The interview was reported by Shoryuken. Chuck Huber is the voice behind one of the powerful fighters in the anime series, #android 17.
List of characters so far
The recent reveal from voice actor Chuck Huber if added makes the total number of 10 characters. This includes the Earth's Super Saiyan and the fan-favorite character Goku, his son, the Mystique Fighter Gohan, and the Prince of Saiyan Vegeta. Joining the lists are Gohan's mentor and a powerful Namekian Piccolo, Goku's best friend and 18's husband Krillin, and Vegeta and Bulma's son Future Trunks.
The popular villains in the series were also previously announced to be included in the roster of characters. These are the super villains Freiza, Cell, and Majin Buu. The tenth character that was slipped through Huber is Android 17 [VIDEO]. The inclusion of 17 in the cast of fighters in the game increases the possibility of seeing his twin Android 18 also. These Androids have been a part of the popular anime series during the Z installment. They were created by the crazy scientist Dr. Jero along with Android 16 and Cell.
Other details
The beta for the game was recently moved to a later date, which falls on Summer of 2017. The game was first announced during the E3 2017. The latest project is a collaboration between Ark System Works [VIDEO] and Bandai Namco Entertainment. "Dragon Ball FighterZ" is slated to be released in the early part of 2018. It will be available for Xbox One, PC, and PlayStation 4.