'Dragon Ball FighterZ' has more than 10 stages & character-specific voicelines
Game developers Tomo Hiroki and Junya Motomura revealed interesting details about 'Dragon Ball FighterZ' in their latest interview.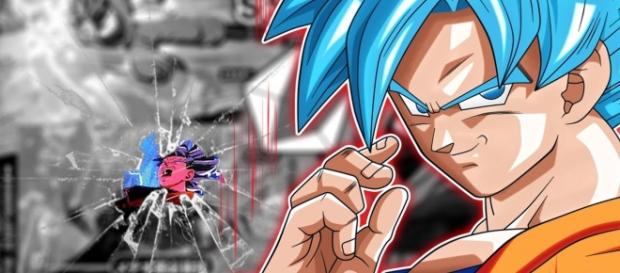 "Dragon Ball FighterZ" will have unique #Character-specific voicelines and more than 10 stages. The latest details were revealed from the recent interview with the game's developers. Moreover, two stages were also named from the latest interview.
New information
"Dragon Ball FighterZ" developers Tomo Hiroki and Junya Motomura recently had an interview with Famitsu. The interview turned out to be very informative as more details about the upcoming 2.5 D game have been revealed. It appears that more information about the game is filling the web this week with the recent playable characters revealed by Weekly Shonen Jump.
Stages and voicelines
According to game developer Tomoko Hiroki, so far, there are over 10 stages that are currently in the development prepared for the game.
He also revealed that currently there are only a couple of stages that were able to reveal to the fans. These are the Namek Stage and Tenkaichi Stage. Hiroki assured fans that more will be shown as they push through with the game's development.
In addition to the #Game Stages, the game developer also mentioned about the character interactions and voicelines in the game. According to him, there will be distinctive voice interactions that will take place between characters as fans play with them. These unique voicelines will depend on the character the player interact and fight with.
Moreover, Hiroki added that these interactions were not shown during E3 2017. He also revealed that players can hear special voicelines when switching from one character to another. This voiceline is specific to that particular pair that you select.
Special character-specific voicelines can also be heard from both your opponent and your character.
Other details
The game developers also revealed that the game is inspired by "Extreme Botuden" which can be played on Nintendo 3Ds. They are preparing the upcoming 2.5 D fighting game to have a balance that will please both hardcore gamers and casual audiences. Moreover, the developers are also working on several visual designs for the upcoming fighting title. The interview was conducted by Famitsu and was translated by Shonen Games.
Story Mode
Meanwhile, Weekly Shonen Jump magazine recently released their latest issue that contains new information about the game. Among the latest details revealed includes a unique Story Mode of the 2.5 D fighting game. According to the latest issue, the story mode will depart from the anime series and the Manga of the franchise. It will take place in a timeline where Android 16 will be revived.
In addition, it was also confirmed that Goku will face an unknown force who will try to defeat them. Their enemies, according to one translation appears and looks similar to Goku and his friends. "Dragon Ball FighterZ" is scheduled to release in the early part of 2018. It will be available on PlayStation 4, Xbox One, and PC. #Dragon Ball Super