Bandai Namco's Dragon Ball FighterZ CollectorZ Edition: Bundle details revealed
Bandai Namco joins the growing number of publishing companies that will be releasing one of a kind collectible video game pieces.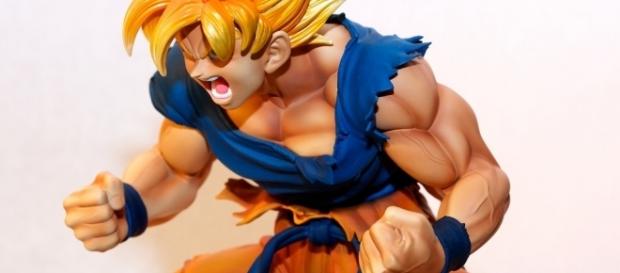 Bandai Namco Entertainment collaborated with developer Arc System Works to bring fans its newest 2.5D fighting game, "Dragon Ball FighterZ." Arc System Works is known for developing video game series like "Guilty Gear," "BlazBlue," and "Double Dragon." The collaboration between the two was a success, as seen in the game's anime style and crisp graphical dimensions.
The game has received favorable reaction as fans responded with excitement and enthusiasm, with many saying in forums and on social media that it has the potential to be the next big competitive fighting game.
Praised for its art design and animation, Bandai Namco Entertainment's partnership with Arc System Works for the 'Dragon Ball FighterZ' project is indeed another accomplishment for the "Dragon Ball" franchise.
Escalating the game's hype and in an attempt to increase its already massive fan base, Bandai Namco revealed a special Collector's Edition for 'Dragon Ball FighterZ.'
A monumental bundle
The special collector's edition bundle includes a physical copy of the much-anticipated video game. It also includes a steel book case with special DBZ artwork so players can safely store their beloved video game.
Apart from the artwork found on the steel book, fans will get three exclusive art boards (only one of which has been revealed so far) and the highlight of the bundle, a 7-inch statuette of Goku, the series' long time hero. This small yet monumental masterpiece will have exclusive manga dimension coloring reminiscent of the game's improved visual graphics. All these will come in a special collectible box.
Pre-order bonuses
The game can now be pre-ordered for $139.99 and those who want to jump right in will get additional bonuses in the form of unlockable characters: Super Saiyan Blue Goku and Super Saiyan Blue Vegeta.
Players who order the game in advance will also get two exclusive lobby avatars as additional rewards.
Apart from all the good things in store for Dragon Ball fans, the latest 'Dragon Ball FighterZ' game will feature a Party Match in 3v3 battle mode where one character is controlled by a single player. That's right, a six man match is up for the whole squad and there's enough room for friends and family to kick it off in one single match. Bandai Namco also announced new playable characters like Android 16 and the duo of Androids 18 and 17.
The game will be released for PlayStation 4, Xbox One, and PC via Steam in early 2018.