Bandai Namco updates 'Dragon Ball FighterZ' listed character ratings
Each 'Dragon Ball FighterZ' character has been recently listed and rated by Bandai Namco.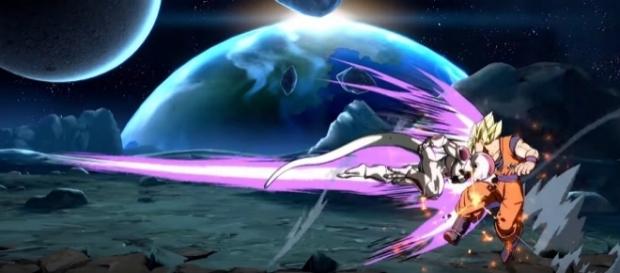 "Dragon Ball FighterZ" received a significant amount of interest when it was revealed during E3 2017. Since then, fans and fighting game aficionados have remained vigilant when it comes to news related to it. As reported by Game Rant, Bandai Namco has updated the game's official website to list each character's ratings. Currently, the categories featured are Ease of Use, Technique, Reach, Speed, Power, and Energy. It is similar to the tier lists created by both gamers and developers to compare each character's strengths and weaknesses.
Characters listed and rated
Since its first announcement, Bandai Namco has already revealed around nine characters in "Dragon Ball FighterZ". The most recently revealed fighters are Piccolo and Krillin with rumors of Android 17 joining the cast soon. Each character's rating is denoted by the letters A to F for each of the six given categories. There are some fighters that have been rated SS or S, which we guess could mean an outstanding rating for a particular category. So far, looking at the current roster, the publisher has been ranking characters no higher than SS and no lower than C. It could mean that the game might feature more fighters in the future that could receive those rankings.
Current roster rankings listed
Looking at each of the character's rankings shows that every fighter seems to be currently balanced. However, just like other fighting games, It is too early to rely on their current listed ranks until the game comes out and it's played in tournaments. Fighting games like "Street Fighter 5" and others receive balance patches every once in a while. Therefore, there is a big chance that the currently listed ranks of "Dragon Ball FighterZ" will change in the future. Nevertheless, it seems that the publisher has more characters to introduce later on that would please fans of the anime series.
Gameplay and closed beta
"Dragon Ball FighterZ" has been featured during several gaming events. There was even a side-tournament held for the game during last month's EVO 2017. So far, the Bandai Namco title has been embraced by the fighting game community with open arms. Its gameplay is reminiscent of Capcom's "Ultimate Marvel Vs Capcom 3" with a 3V3 format. For those interested, there are already a lot of videos shared on YouTube that showcases the potential of each character. Gamers can also sign-up for the closed beta on August 22, 2017.