'Attack on Titan' game receives a sequel slated for next year
Koei Tecmo confirmed they are currently developing a second 'Attack on Titan' title.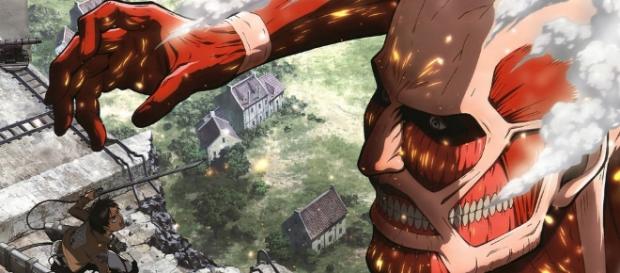 "Attack On Titan" has earned itself a sequel, scheduled to be released in the beginning of 2018. The follow-up to the 2016 action game will be developed by Omega Force and distributed by Koei Tecmo. In anticipation for the game, the company created a teaser site which reveals the title ("Attack on Titan 2") and a rather impressive visual.
The anime just finished season two
The original "Attack on Titan" covered the events of the first season of the anime, a series that received worldwide recognition and ended up being one of the bigger crossover hits the industry has experienced in a long time.
The stunning opening scene perfectly captured the attention of any audience member, while setting up the main conflict and threat within the first five minutes. Even if someone does not speak Japanese or hates reading subtitles, they could automatically understand everything the anime is about within those opening segment.
Omega Force's game re-created that opening season to a respectable level. The fast paced gameplay offered something unique, almost like a mix between a "Spiderman" and a "Dynasty Warriors" title, and the visuals suited the style of the anime perfectly.
There is also an absurd amount of content, which might be the best and worst thing about the first game, as the repetitive missions do start to wear thin after awhile.
The anime just completed its second season, which improved upon the first in every single way, but it did divert from the manga quite a lot. Koei Tecmo has yet to release any real information about the story of "Attack on Titan 2", so it is anyone's guess how closely they stick to the anime or whether they will take it in an entirely different direction.
To be honest, we are 99% sure it will be the former, to allow Omega Force to re-create scenes from the anime; but we cannot say for sure until closer to the release date.
Any new gameplay mechanics
According to Koei Tecmo's painfully short press release on "Attack on Titan 2", the sequel features "an abundance of new gameplay mechanics." The news bulletin did finish off with a recommendation to stay tuned as more information will be revealed during the new few weeks.
The teaser trailer, which re-visions some scenes from the anime and manga, contains no gameplay.
Therefore, we will just have to take their word for it. If the sequel does manage to spice up the mechanics and include a bit more variety, "Attack on Titan 2" might end up being the best action game of 2018.