'Attack on Titan 2' confirmed to release on PS4/Xbox One with Pro/X support
Koei Tecmo Preisdent Hisashi Koinuma recently confirmed that 'Attack on Titan 2' will be released on Xbox One and PlayStation 4.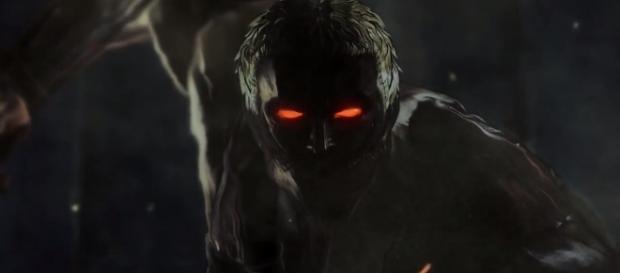 The upcoming game adapted from the popular anime of the same name will be released on PlayStation 4 and Xbox One. "Attack on Titan 2" will also support PlayStation 4 Pro and Xbox One X. The latest information has been confirmed by the Koei Tecmo president.
Platforms
A couple of days ago, Koei Tecmo announced that the anime popular for killing giants will get another game adaptation in 2018 and will be titled "Attack of Titan 2." The announcement came with a launch trailer that only shows bits of cutscenes.
The game is scheduled to be released in the early part of 2018. The announcement was so vague that the Platforms for the game have not been revealed.
However, DualShockers recently had a chat with Koei Tecmo President and Chief Operating Officer Hisashi Koinuma -- along with Omega Force Manager Hideo Suzuki. The chat included talk about the companies' plans for the platform of the upcoming game. Koinuma confirmed that the game will be released on PlayStation 4 and Xbox One.
The COO was also asked about the possibility of the game releasing on the hybrid console, Nintendo Switch.
According to him, their aim is to introduce the game to as many anime fans as possible. So far, the company is neither promising a Switch release nor ruling out its possibility. Interestingly, the COO also shared that support for both PlayStation 4 Pro and Xbox One X will be available. There will also be improvements in the game's visuals and framerates.
Koei Tecmo plans to embark on a development stage by October or November. This way, the company would be able to showcase more details about the upcoming game. This is also an ideal timeline to announce the official platforms of the game.
Other details
The game will be available in North America and Europe in the early part of 2018. This is the second game installment following its predecessor, which was launched in 2016. The upcoming game is based on the anime series and will feature numerous gameplay mechanics. Players will be able to use the fancy grappling gear popularly known as the Omni-Directional Maneuver Gear while slaughtering the gargantuan monsters. The players will be tasked with fighting the terrifying Titans that threaten humanity, and with restoring peace.
Latest trailer
Meanwhile, you can check out the latest trailer for Koei Tecmo's second game installment. Get a glimpse of the kind of action players will experience in the upcoming game, "Attack on Titan 2."