'Apollo Justice: Ace Attorney' is arriving for the 3DS later this year
Revisit Apollo's early days as a defense prosecutor in 'Apollo Justice: Ace Attorney' for the 3DS.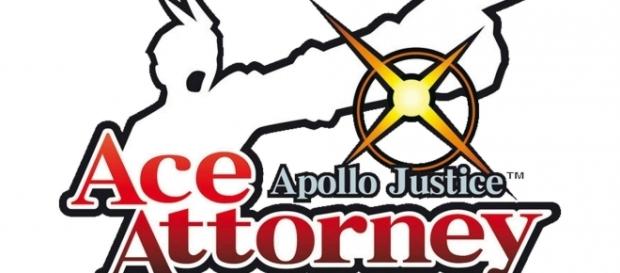 "Apollo Justice: Ace Attorney" released back in 2007 for the 3DS and was the fourth installment in the overall series. In this courtroom drama, you take control of the fledgling attorney, Apollo Justice, who teams up with a magician named Trucy as they solve crimes to defend their clients from getting the wrong sentence in trials. Series protagonist Phoenix Wright also returns to the game, but he plays a more supportive role as compared to the past three games. The game was well-received back in the day as it gathered its fair share of fans. Those who are itching to play the game again can pick it up soon for their Nintendo 3DS.
Apollo Justice arrives on the Nintendo Switch
A new post on the official Capcom blog reveals that they will finally be bringing "Apollo Justice: Ace Attorney" over to Nintendo's handheld console. This updated port will feature upgraded visuals and will arrive this November at the price of $19.99. Players will get to experience Apollo's early adventures when he was starting out as a defense attorney.
Aside from the upgraded visuals, the game will also include the Japanese version so that players can choose between that or the English version. While they don't really offer big changes, you'll be able to notice some discrepancies in the background signs and art.
Key features of the port
Along with the announcement, the post also detailed the key features of the port coming later this year. Firstly, the game will have an improved look on the 3DS and will still include some of the interactive features like dusting off crime scenes to find finger prints. Meanwhile, prepare to meet the game's colorful cast as fan favorite characters like prosecutor Klavier Gavin and Phoenix Wright will be reprising their roles.
The port will also come with a text skip option, so you can breeze through the fluff dialogue and repeated text.
That aside, there is also the inclusion of the Japanese version which will include phrases like "Igiyari!" instead of "Objection!" Lastly, "Apollo Justice: Ace Attorney" will include a riveting story along with mind-boggling puzzles. Through the interactive puzzles and visual-novel styled gameplay, you'll uncover more about the various cases you'll be handling. If you enjoy games with an intricate plot and puzzle solving mechanics, you should definitely pick up this port. The series' original trilogy is also available on the 3DS if you want to play it.