Following the 'Splatoon 2' hype, Nintendo's IP will be getting an anime adaption this August.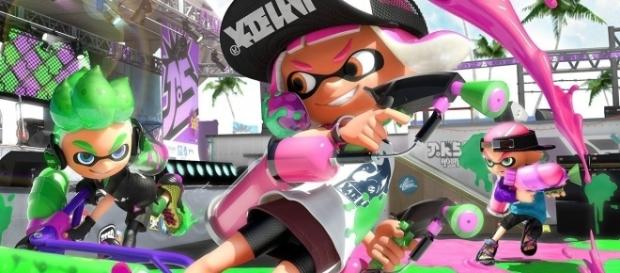 "Splatoon" has become one of Nintendo's most successful IP's in recent years and now the game will finally be getting a sequel on the Nintendo Switch. With the overflowing excitement in Japan, what better way to prep for the upcoming title than to release an anime? The inklings have already starred in their own manga adaptation and will soon have their own show which is set to release next month.
Anime adaption premieres this August
According to Tech Times, CoroCoro Comic has announced that the "Splatoon" anime will officially launch on its YouTube channel this Aug. 12. The basis for the show will be the current manga series which follows the story of Blue Inklings engaging in various turf wars.
It's worth pointing out that CoroCoro Comic is also the publisher of the manga, so it's only fitting that they are also the ones responsible for the upcoming anime.
With that being said, it's still unsure if they plan to include official English subtitles when the show launches. Nonetheless, there is a good chance that "Splatoon" fans will find a way to translate the anime for others if CoroCoro Comic does not provide any subtitles. In line with this, it's also unsure if they plan to have any English voice-overs, then again, the characters in the game actually have their own "language" apart from English or Japanese.
Splatfest victors
That aside, Nintendo has revealed the winners for the recent Splatfest that they held a few days ago. Players had to choose between Team Cake or Team Ice Cream with Pearl and Marina spearheading both factions respectively.
Team Ice Cream had the most votes with a whopping 76 percent while Team Cake only had the remaining 24 percent, according to Heavy.com.
Aside from the poll, players also had to represent their faction on the battlefield through solo and team matches. After picking which side they supported, a player would be placed in a team representing Cake or Ice Cream. From there, two teams from opposing factions would then duke it out in the battle field. Team Ice Cream still dominated Team Cake in solo matches with a 51 percent win rate. On the other hand, Team Cake toppled Team Ice Cream in team matches with a 53 percent win rate. Even so, this factor alone wasn't enough to make them win the Splatfest with Team Ice Cream ultimately winning this round. Those who want to play "Splatoon 2" can pick up a copy for the Nintendo Switch when it launches this July 21.
Click to read more
and watch the video
or