'Splatoon 2' release date for Nintendo Switch set for July 21
Rate this title
An anime inspired by 'Splatoon' is slated to air on CoroCoro's YouTube channel on August 12.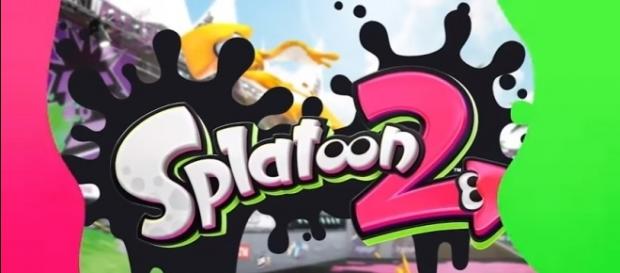 Nintendo's third-person shooter video game dubbed, "Splatoon" propelled to huge popularity, particularly in Japan, despite being a relatively new franchise from the Japanese video game company.
The popularity catapulted the Inklings to their own manga series. Fan- favorite Squid Sisters Callie and Marie came out with a live concert at Niconico Tokaigi 2016. But that wasn't all; a new anime that draws inspiration from the hit series is slated to debut next month.
Air date and other details
The upcoming Splatoon anime will be airing on CoroCoro's YouTube channel, the Japanese magazine announced. The animated variation will build upon CoroCoro's manga series, which centers on Blue Inklings as they take on other teams in Turf Wars.
The anime is slated to debut on August 12.
Splatfest event, release date and more
The Splatfest event of the hotly anticipated team-based third-person shooter video game's came to pass this weekend wherein Team Ice overthrew Team Cake in the inaugural competition. Aside from that, "Splatoon 2" demo gave fans a brief glimpse of its friendly warning to rage quitters. This warning specifically appears to players who keep disconnecting during online matches. More shreds of information regarding the upcoming game were divulged in the latest Nintendo Direct broadcast.
By taking on each other, players figure out which desert is superior: ice cream or cake. According to Kotaku's Heather Alexandra, the contest was manipulated bearing the reputation of the popular Octoling pop singer, Marina in mind.
The winner of Splatfests is elected based on their popularity and the number of games their side wins hands down.
Taking into consideration that Marina loves ice cream, it was hardly surprising to see the Ice Cream army dominate the field in Splatfests. Unlike "Splatoon" squid sisters Callie and Marie, who were definitely amazing, Marina and Pearl are radically different. While Marina is modernistic in terms of style, Pearl, on the other hand, represents Off The Hook, a band in "Splatoon 2."
However, the report claims style always seems to triumph in "Splatoon." "Splatoon 2" is scheduled to hit the store shelves on July 21 for Nintendo Switch. In addition to the game, Nintendo Switch Online app for mobile phones will be unveiled. The app will allow players to perform myriad of tasks including voice chatting with friends and keeping eye on SplatNet 2, a service that tracks stats.
Click to read more
and watch the video
or