'One Piece' news and update: Manga story to get PlayStation VR and PS4 version
See how manga based 'One Piece' story ended up getting a VR version and a possible PS4 game spot.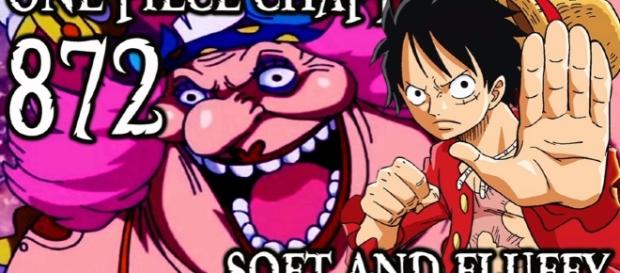 Manga based story "#One Piece" is heading to the #playstation vr and PS4 console soon. According to Gematsu, the beloved manga story will soon have a spot in the gaming world and this is probably because of the increased popularity of pirate games. While the news has not given us concrete details about the story, here are some of the latest updates about the manga series. As featured on the #Weekly Shonen Jump, some screenshots were featured, but as far as the storyline goes; nothing has been revealed yet.
One Piece PlayStation VR version
The PlayStation VR version of the series will be entitled "One Piece: Grand Cruise" and that leaves us with the conclusion that it will have something to do with boats, ships, pirates, and crews.
Meanwhile, there is also a special event coming at the Tokyo Tower on July 22 entitled "Tokyo One Piece Tower." Here, at least eight players will be able to experience the demo of the game. While players can't expect something big about it, the demo will highlight the concept of the game.
Gematsu also reported that the "One Piece: Grand Cruise" will have a dedicated website where fans can get all the details in the future. When it launches, every single detail including its release date, price and platforms will be viewed on the website. Meanwhile, the One Piece is currently code named "Dawn" and its official title will be released soon. Under the said code, the game is being developed under the collaboration of three companies mainly Toei Animation, Shueisha and Bandai Namco.
One Piece and its PS4 version
Interestingly, aside from its codename "Dawn," the One Piece game is also tagged as the unprecedented One Piece game mainly because no other developer has done it before.
While the game seems exciting and massive, the idea of a manga story coming to gaming platforms makes it even more thrilling. The conceptualization, as well as planning, is underway but it's also the adaptation of the manga's features to the game that is taking up so much time such as the transfer of music from the series to the PS4 platform.
The participation of One Piece creator Eiichiro Oda is also hailed as an integral part in the development of the game. His notes and ideas will be well included in the game for both gaming platforms. In case you are not familiar with 'One Piece,' the manga series, it is written and illustrated by Eiichiro Oda and is serialized by the Weekly Shonen Jump since 1997. Since then, combined chapters of the series has a total of 85 volumes.