'NieR: Automata' news & update: Can a sequel and remake arrive at the same time?
Read the latest news and update from the developers of PS4's "NieR: Automata"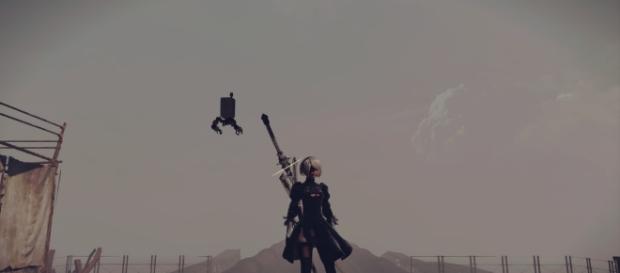 The success of Square Enix's "NieR: Automata" has sparked hopes that it will soon have remake and more interestingly, a sequel. According to RPG, an interview with producer Yosuke Saito, game designer Takahisa Taura, director Yoko Taro, character designer Asahiko Yoshida and composer Keiichi Okabe revealed their plans for the PS4 exclusive game.
Taura from Platinum Games hinted that he hopes to create a sequel for the game. He also believes that they have created a complete game that doesn't necessarily end with a specific story; something that leaves an opening for a sequel.
When Famitsu seeks his level of desire, Taura said he has a lot of desire to recreate it, but definitely not in the shooter part.
Discover the meaning of "NieR"
Meanwhile, Yoko Taro believes, there is a chance for "NieR: Automata" to get a new game if NieR, which means curse, is removed from the title.
Apparently, the thing that allows the game to get a sequel is the "curse" that is present in the game. While nothing yet is being finalized, the team is confident they were able to get the attention of fans.
"NieR: Automata" was first released in Japan in March, while the rest of the world waited for another month to purchase it. Interestingly, just four months after launching, the creators are already considering sequels and remakes of the game. Japan, which is considered to be the game's home country, supported the game in a massive way. In April, Square Enix and Platinum Games celebrated the game's accomplishment of one million copies sold worldwide. The number includes both physical and downloadable copies of the game.
Sales record of "NieR: Automata"
Meanwhile, in Asia alone, the game had a record of 500,000 copies sold with much of this number coming from the Japan region.
Since launching in Japan, the game also sold at least 315,000 copies in its PS4 version alone. News also revealed that "NieR: Automata" will soon collaborate with "SINoAlice," a Japanese mobile game that is said to launch this summer. Its record put the game in the seventh spot on PS4's best selling games.
In a similar news, the San Diego Comic Con event featured figure designs of the "NieR: Automata" game. Displayed at the Square Enix booth are prototypes of the game's characters as well as concept arts for the Xenogears. Apparently, the developer wanted people to personally see the characters in their forms and give the game a boost through its designs. The release date of the Machine Lifeform and Xenogears Weltall characters has yet to be announced.
Click to read more
and watch the video
or