'Naruto to Boruto: Shinobi Striker' playable roster and new gameplay trailer
Rate this title
Rock Lee and Hinata join the official list of playable roster in 'Naruto to Boruto: Shinobi Striker.'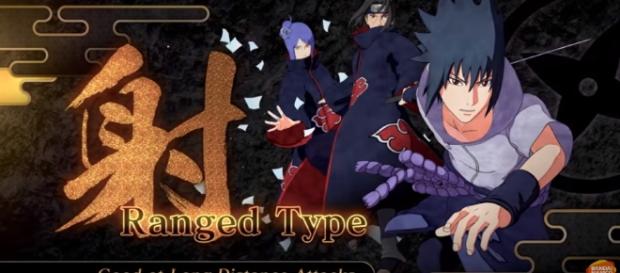 "Naruto to Boruto: Shinobi Striker" is well underway for its official launch next year and as it inches closer to its release date, fans get more hyped about the next Naruto video game. From the looks of it, it is packed with superb new features, different battle modes, fan favorite playable characters and more.
New playable characters
The most recent issue of Japanese magazine, Weekly Jump, has confirmed two of the playable characters coming to "Naruto to Boruto: Shinobi Striker," Rock Lee and Hinata. The two will join the other fighters, Shikamaru and Choji, who were also confirmed in a scan released in late June.
For the uninitiated, Rock Lee is a shinobi of Konohagakure's Lee clan and a member of Team Guy.
In the game, this character is an attack type and can perform his Hidden Lotus.
Hinata, on the other hand, Hinata is a kunoichi and the former heiress of the Hyuga clan. She is a support type that uses her Gentle Fist attack.
Moreover, the scan also teased a first look at various types of Ninjutsu for Naruto Uzumaki, Sasuke Uchicha, Sakura Haruno, and Choji Akimichi.
Other characters
From last week's issue, Shikamaru and Choji were also confirmed as two fighters who also join the game's playable roster. Shikamaru is a stamina type who has a special attack called Shadow Stitching Jutsu that can shock enemies as his teammates perform their attacks. Chojie is a defense type who can beat his opponents using his Expansion Jutsu.
Also, main character Naruto who is an attack type can perform his Wind Style Rasensuriken in Sage mode while Sasuke, a launch/throw type can use his Kirin ability to hit a lot of enemies within range.
New gameplay trailer
In more news, Bandai Namco Entertainment has released a new gameplay trailer, offering a sneak peek at the four ninja types in the ninja battle game. Check out the new video.
Ninja types and battle modes
Naruto, Kakashi, and Pain are attack-types while Sasuke and Itachi are range-types. Kisame is a defense type like Hinata that let players protect defenses while the heal-type and Sakura is a heal-type fighter who can heal herself and others during the battle.
The new trailer also showed off the game's two main battle modes – Barrier Mode and Flag Mode. Both are playable in a 4v4 match and has sub mission modes. The Barrier Mode divides teams as offense and defense while in a battle with a boss. The Flag Mode has a mission structure of capture and flag style.
"Naruto to Boruto: Shinobi Striker" will be launched on Xbox One, PS4, and Windows PC around early 2018.
Click to read more
and watch the video
or