'Naruto to Boruto: Shinobi Striker' gameplay: 4-on-4 battle shown in new trailer
A new trailer for 'Naruto to Boruto: Shinobi Striker' reveals 4-on-4 battle and release date.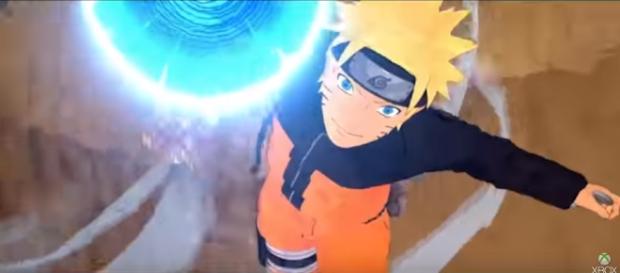 Bandai Namco Entertainment has brought fans a delightful surprise for its next Naruto title, "Naruto to Boruto: Shinobi Striker." The game developer has released the latest gameplay trailer that teases the key features and #Release Date window at the Anime Expo 2017.
4-on-4 battle, release date revealed
The direct feed version of the new trailer for the acrobatic ninja brawler is not yet available since its debut at the recent event. But RPG site has captured the streaming of the video and posted the off-screen trailer on Twitter as shown below.
The said teaser video offers a closer look at an enthralling 4-on-4 battle as one of the key features of the game.
It also confirmed that "Naruto to Boruto: Shinobi Striker" will be launched on PS4, Xbox One, and Steam in the west around early 2018.
Key Features
The game encourages cooperative play between players and their friends in the 4v4 team-based gameplay, where eight ninjas are fighting all at the same time.
Next panel coming up! pic.twitter.com/JKA8aFDDuZ

— RPG Site (@RPGSite) July 1, 2017
Fans will also see the addition of their beloved anime characters and teams from the Naruto universe including Sasuke, team 7, and the main characters in the game, Naruto Uzumaki as well as his son Boruto.
In addition, the game developer promises 3D environments with a new graphic style that will give a more realistic and lifelike color for the characters, maps, and ninjutsu.
Ultimate Ninja Storm Legacy and Trilogy update
More on Naruto games, Bandai Namco has now set the official release date for "Naruto Ultimate Ninja Storm" Legacy and Trilogy editions on Aug.
25. The Legacy bundle contains a remastered collection of all four "Naruto: Ultimate Ninja Storm games including the latest entry in the series, "Naruto: Ultimate Ninja Storm 4 Road to Boruto."
Fans who buy physical copies of the Legacy edition will be entitled to receive additional bonus items such as an art book, an anime disc, and an exclusive metal case.
The Trilogy, on the other hand, offers the first three Ultimate Ninja Storm games that will only be available in digital copies on the same date. It is noted that players can also opt to make a separate purchase of each video game upon release next month.
"Naruto to Boruto: Shinobi Striker" is a multiplayer online game based on the story of Naruto Uzumaki that is told in the popular manga series. It is currently in development by Soleil and published by Bandai Namco Entertainment for Xbox One, PS4, and Windows PC platforms. #Naruto to Boruto Shinobi Striker #Naruto Ultimate Ninja Storm Legacy