'Mass Effect Andromeda': BioWare's new APEX Missions to bring new challenge
BioWare revealed a new 'Mass Effect Andromeda' multiplayer APEX missions, and its awesome.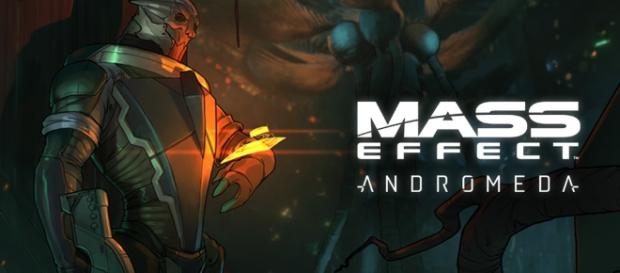 "Mass Effect Andromeda" fans are about to get some big gaming news this week. BioWare has just revealed new details about the new Apex missions. And the studio is set to bring new challenge here.
According to the UK-based online publication The Daily Express, the studio has placed a higher difficulty standard for those players who want a much bigger multiplayer change and a new race to fight. And BioWare means business in their newly revealed APEX missions.
BioWare to introduce the greatest challenge for APEX members
As mentioned earlier by The Daily Express, BioWare will be introducing the greatest challenges yet for APEX forces, and it's the Platinum difficulty. The Platinum difficulty will be bringing more and much stronger enemies on board.
The goal is to add more 'excitement' and a new challenge to APEX members.
Additionally, players can earn greater rewards by taking on the toughest challenge APEX has to offer. However, there's some catch here, BioWare said that players will have only 10-hours to complete the latest mission. This means that players will need to be good in playing the popular action role-playing game.
Right now, It's still unclear how many new APEX missions BioWare plan to release in the future. But if we based it on the earlier cycles it seems likely there will be at least two more new APEX Missions coming in the near future. So expect BioWare to get more active in the coming days.
Despite criticisms, BioWare continue to update the game
BioWare has announced earlier that the studio is already working on some improvements to the game in response to feedbacks received from Andromeda fans.
Last April, BioWare has released an update that focused on key bug fixes along with some improvements to the player experience. These improvements include the faster movement around the galaxy map and better lip-syncing. And in June, BioWare has released another update, which focused on the game's cinematic scenes.
As for the multiplayer, BioWare said that the newly revealed multiplayer adventure will now center around the Batarians, which was first introduced last week along with a new map and a special weapon. In addition to the new map and special weapon, the Batarians has also added the very lethal Kishock Harpoon Gun to the game. This deadly harpoon weapon can cause massive internal injuries to targets.
Other BioWare-related announcements
The Edmonton, Canada-based game studio is announcing some big news for the "Mass Effect" fans. The studio this week announced a ten-hour trial for everyone. The trial was previously exclusive to EA and Origin Access members only, but this week, BioWare is making the game playable for everyone. Not just that, players who like to purchase the game, their progress will carry too. Best of all, the free trial is available across all three gaming platforms, PC, PS4 and Xbox One.
BioWare's action RPG "Mass Effect Andromeda" is currently available on PC, PS4, and Xbox One.
Click to read more
and watch the video
or