Hit Japanese arcade title 'Gundam Versus' coming to the PS4 this September
The upcoming video game will pit players in epic multi-dimensional mobile suit deathmatches in true-to-the-anime fashion.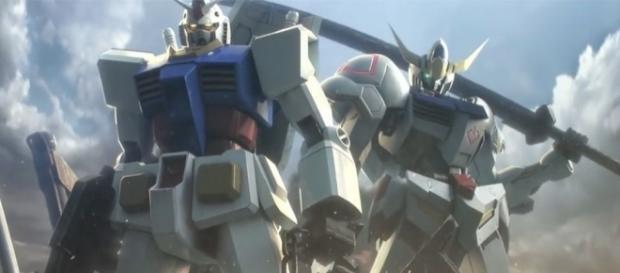 Bandai Namco Games is now bringing one of its most popular Japanese arcade titles into the western markets with the upcoming release of "Gundam Versus" for the PlayStation 4. The title itself is actually the fifth installment in the "Gundam VS" series, which has been a smash hit in Japanese and Asian arcades for quite a while now.
Giant robot battles
The upcoming battle royale video game will be featuring the series' epic 2-on-2 battle system that will pit players in an epic multi-dimensional fight to the death in true-to-the-anime fashion. Speaking of which, the game itself will include over 90 different Gundam and mecha units taken from all of the 17 different "Mobile Suit Gundam" properties.
This includes iconic mobile suits from shows such as "Mobile Suit Gundam SEED," "Gundam Unicorn," "Double Zero," "Gundam Wing, "Gundam ZZ," and many others.
Aside from taking control of famous mech units such as "Sazabi," the original "RX-78," "Deathscythe," "Epyon," and a host of other iconic fighters, the game will also offer additional units via future downloadable content (DLC) packs. Each unit will have its own unique abilities and fighting styles, which results in an endless combination that should satisfy any mobile suit pilot's fantasy.
Latest installment
Being the latest generation in the long-running Japanese series, the new game features an overall improved graphics engine than its predecessor. The game also featured fully destructible environments that should make battles more interesting.
The upcoming game also features a new 3 versus 3 battle system through its online multiplayer mode. Although, players still do have the option of fully playing the game alone through its offline single player campaign mode.
New battle system
Similar to its predecessor, the upcoming new installment will feature the standard Boost Step, Boost Dive, and Boost Dash abilities, which will help players move around the three-dimensional arena. Additionally, the game comes with a simplified Burst system, which will include the Lightning Gear and the Blazing Gear.
The Lighting Gear will greatly improve a unit's ability to lock on as well as improve its ranged weaponry. Meanwhile, the Blazing Gear will enhance all of a unit's melee abilities and attributes. Utilizing the Gears will also directly affect the caster's partner during battle as well.
"Gundam Versus" is scheduled to be released in North America on Sept. 29 exclusively on the PlayStation 4. #Upcoming Video Game #Multi Dimensional