Gundam Versus for PS4 release date confirmed for North America
The epic battle is on as Gundam Versus blasts its way to the West this September.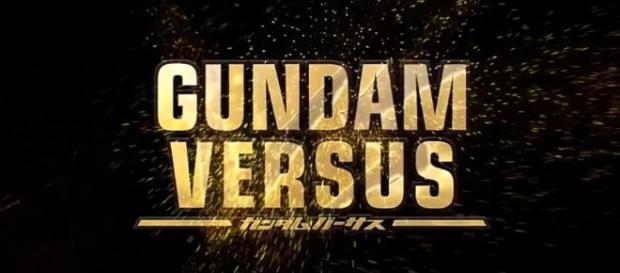 "#Gundam Versus for PS4" finally has a #Release Date! Bandai Namco recently confirmed that the classic arcade fighter is making its way to the West this September 29. So, get your fighter gear on as the battle will finally hit #North America.
At the recent Anime Expo 2017, Bandai Namco confirmed that the massive mechs would indeed be available for PS4 this year. Added to that, they announced that beginning September 29, North American players will finally get a taste of the arcade fighter that has become a smash hit in Japan since its initial outing.
"Gundam Versus for PS4" is the first for the console to make it to the states.
And it was built from the ground up.
Gundam style
If you have been a fan of the Gundam anime series, then you'll love this true-to-anime style battle to the death for PS4 that's hitting the states. The fight of the massive anime mechs will mostly focus on 2v2 and 3v3 battles, which is in a way similar to the "For Honor" setup, although "Gundam Versus for PS4" is a bit faster and uses robots with massive laser swords and blasters.
There is also an offline single-player for the localized version. Players are also given two burst systems, focusing on the range and melee attacks. Plus, other than the ability of the mechs to charge forward, a downward dash is also available, giving players the ability to attack enemies with an additional dodge tactic. Neat right?
Also, once on the ground, players will be able to fill up their boost gauge.
Right now, better get ready with your moves as the more mobility you have for this game, the chances of winning are higher. When the battle if too much for you, then call up the Striker support characters.
Mobile suits
Featuring over 90 different mobile suits with varying play styles and abilities from 17 works of the Gundam series, there will certainly be something for the varying tastes of players. However, some of the suits might only show up as NPC assist, while the others will be playable.
No regional restrictions
"Gundam Versus for PS4" will not be restricted regionally. Bandai Namco recently promised that the servers would indeed be open for the players who would want to set up online battles outside the West.
In other Bandai Namco news, the game publisher recently announced that "Seven Deadly Sins: Knights of Britannia" and "Little Witch Academia: Chamber of Time," two anime-based video games, are slated to be released early 2018. This is another set of games to look forward to.
To excite you further before the epic mech battle, you can watch the trailer for Bandai Namco's "Gundam Versus for PS4" below. Don't forget to get ready for the battle this September 29.