'Dragon Ball Z Fighter' new character and story plot revealed
New characters are coming to the latest game of the Dragon Ball's franchise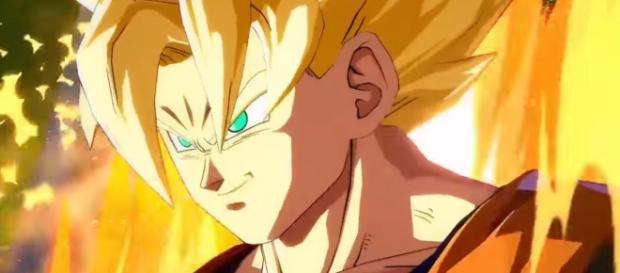 "Dragon Ball #Fighter Z" revealed their latest sequel out of nowhere. The game will feature new characters and a new story approach.
Who are the new 'Dragon Ball' characters?
The latest post from Gamespot revealed that "Dragon Ball Fighter Z" will feature characters such as Piccolo and Krillin, who are not as powerful as the Saiyans. However, they are equipped with a lot of skills and abilities to compensate their shortcomings. Moreover, Piccolo has the ability to extend his arm and grab another fighter while firing a beam attack at high speed. Krillin, on the other hand, can execute basic moves like Afterimage and the infamous energy blast, Kamehameha.
Krillin's signature attack, the Destructo Disc, will also be seen in the game. It is impossible to block in the game since players cannot control its trajectory.
The "Dragon Ball" franchise also confirmed other characters to be featured in the latest sequel. It includes Goku, Gohan, Vegeta, Future Trunks, Cell, Majin Buu, and Frieza. These characters were revealed as part of the new trailer during the EVO tournament.
Bandai Namco announced that the game will be holding a closed demo for Xbox One and PlayStation 4 players. Its registration will be officially open to players on July 26, 2017. Meanwhile, the game's official release date is set on 2018.
New story approach in the latest sequel
The Arc System and Bandai Namco revealed a little information about the game's story.
It shows that the upcoming "Dragon Ball Fighter Z" sequel is purely based on the manga series that was created by Akira Toriyama. With this, the game will feature plenty of things. However, they are making drastic changes in the game.
In an interview with WCCF Tech at the EVO Championships 2017 event, game producer Tomoko Hiroki said that they are planning to bring a new way in the game's story like what they did in "Dragon Ball Xenoverse" game. This means that the plot will not be the same with the previous one. Hence, players will need to keep guessing and follow its plot.
Hiroki confirmed that the latest Dragon Ball game will receive a plot similar to the Xenoverse version. He also opened up about the post-launch support for the game. He did not reveal further details, but he admitted that he wants the Z Fighter to receive the same supports that were given to the Xenoverse.
Specific details are expected to be unveiled in a few weeks. Stay tuned for more "Dragon Ball" updates!
#
Dragon Ball Super