'Dragon Ball Xenoverse 2' Switch: US release date confirmed but no DLC 5 update
Rate this title
Players on Nintendo Switch will officially get their hands on 'Dragon Ball Xenoverse 2' in September.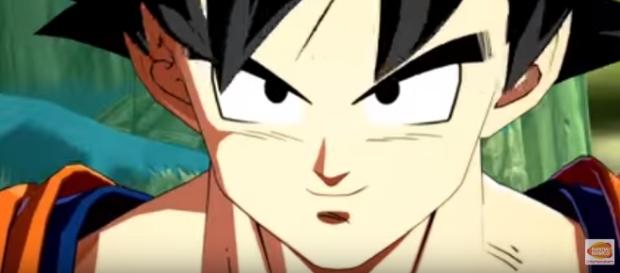 Bandai Namco Entertainment has finally set an exact release date for its highly popular fighting title, "Dragon Ball Xenoverse 2", on the Nintendo Switch in the west. Apparently, there's no update yet from the game developer regarding the release of the next DLC.
Switch version west release date confirmed
Following its announcement in January, "Dragon Ball Xenoverse 2" is confirmed to launch on Switch in North America and Europe on Sep. 22. The developer announced earlier that the Switch version will hit Japan first on Sep. 7.
Exclusive key features
The Switch version of the game boasts of exclusive features that make it unique from the previously released Xbox One, PS4, and Steam edition.
Among these is the motion control option during battles that will allow players to perform popular moves like the Kamehameha and the Spirit Bomb.
There will also be an addition of local ad-hoc multiplayer for up to six players and local battles with two Joy-Cons on one system including portability, where players can play the game at any given place and time.
Players will be able to time travel and experience defending earth-shattering moments in the Dragon Ball Universe. They will also enjoy battle adjustments and intricate customization options for their characters.
No Update on DLC 5
Despite the recent announcement of the game's solid release date on Nintendo Switch, Bandai Namco is still 'mum' about the DLC 5. Talks of a fifth DLC surfaced online days after DLC 4 was released in late June.
According to initial reports, Bandai Namco Japan revealed that it will still roll out another update, although, it remains unknown what new contents will arrive in the game. Fans are still hopeful that the developer will keep its promise of a full-year of support after its release on Oct. 25 last year.
No major prizes for guessing but game pundits speculate that if and when DLC 5 is underway, they expect the addition of playable characters like Demigra, Super Saiyan Rage Trunks, and Half-Corrupted Fused Zamasu.
Also, fans will likely see more attacks and new costumes coming, too but the fan-requested Universe Survival Saga will not be included as part of the next update. So, perhaps in "Dragon Ball Xenoverse 3?"
For now, everyone should just be patient and wait for the official information coming from the developer itself. Hopefully, it will be soon. "Dragon Ball Xenoverse 2" is currently available on PlayStation 4, Xbox One, and Windows PC.
Click to read more
and watch the video
or