'Dragon Ball Xenoverse 2' Switch launch for US/UK announced, release date & more
Bandai Namco confirmed the release date of the Switch version of 'Dragon Ball Xenoverse 2' for the US and UK gamers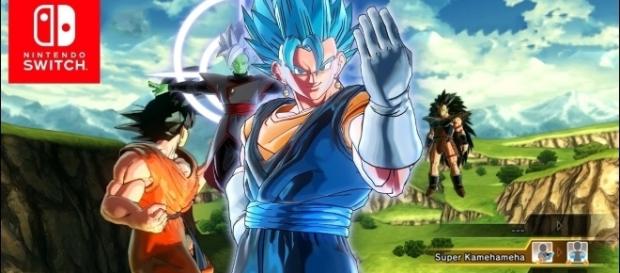 The highly anticipated release of "Dragon Ball Xenoverse 2" on Nintendo Switch has been finally announced today by Bandai Namco Entertainment. The game publisher also announced the regions covered by the upcoming launch including the release window. Aside from those, BNE also confirmed the key features of the hybrid console version of the fighting game.
Release details
On September 22, "Dragon Ball Xenoverse 2" will be released on Nintendo Switch. It will be available in the US and the UK regions. For Switch users in Japan, they will be fortunate to get an earlier release of the game on September 7. The game was originally released for PC, Xbox One, and PlayStation 4.
Switch version
According to Bandai Namco Entertainment, the Nintendo Switch version of the game will have Switch-exclusive features. Among these includes a motion control options to perform popular character moves in the anime series.
Key features
Key features that Switch users will experience include the Joy-Con motion controls for making popular moves based on the anime series. There are only a couple of moves specified for now. They are the Kamehameha and the Spirit Bomb. In addition, there is also the six-player local mode. To be able to do this, however, players need to have extra Switch unit.
Aside from those, Switch players can enjoy the game by playing it with a friend locally using the individual Joy-Con controllers. There is also a time traveling feature. Through this, players can experience for themselves the story of the popular anime series and can even protect monumental events in the DB world.
Bandai Namco boasts the enhanced graphics of this version. Moreover, battle adjustments and in-depth avatar creation will also be experienced in this version.
DLC Pack 5
Meanwhile, Bandai Namco Entertainment confirmed last month that there is another content coming to the game. As of press time, there were no details yet about the content of the upcoming downloadable content. Interestingly, the game publisher is keeping true to their promise during the launching of the game that they will release contents and updates for the whole year after the game's release.
The four DLC packs were all released and the last one was made available in the later part of June. The previous expansion rolled out Parallel Quests, costumes, emotes, and playable characters in the game. Maps and even new character moves were also released that adds more excitement to the entire gaming experience among players.
We will give you more updates about "Dragon Ball Xenoverse 2" as soon as we get more information.
Click to read more
and watch the video
or