'Dragon Ball Xenoverse 2' Switch: Kamehameha move teased in intense new ad
Bandai Namco teases a look at Kamehameha move using Nintendo Switch Joy-Con controllers in latest 'Dragon Ball Xenoverse 2' ad.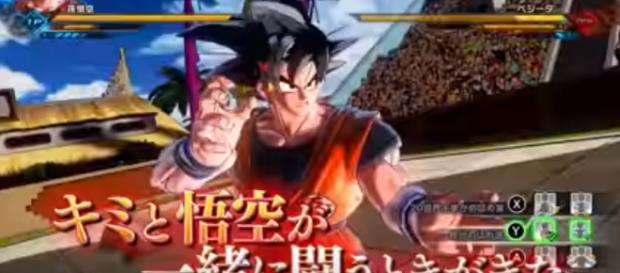 "Dragon Ball Xenoverse 2" is fast approaching its official release date on the newest available gaming platform from Nintendo, the Switch. Just today, Bandai Namco Entertainment released a brand new ad, teasing how to throw a Kamehameha using the Nintendo Switch Joy-Con controllers.
In the latest commercial clip, the game publisher offers a look at how players can perform the Kamehameha, Spirit Bomb, and other special attacks using Nintendo Switch Joy-Con controllers and launch them in the game.
They can also ward off attacks from bosses and all sorts of crazy, similar to what happens in a virtual reality game.
Take a look at the short but enthralling ad video released ahead of its imminent release on Nintendo Switch below.
Notably, the brief trailer is in Japanese, so, it indicates a September 7, 2017 release date set for Japan.
Nintendo Switch-specific features
The fighting title is one of the hotly anticipated game releases on Nintendo Switch. It was first made available for Xbox One, PS4, and Windows PC in October last year, with four DLC packs post-launch.
Its launch on the hybrid console introduces a variety of unique features that are specific for the Switch. For one, the game offers options that enable players to pit against another using a single system and Joy-Con each.
As already mentioned, the game also comes with an exclusive local multiplayer mode that supports up to six players. Another is the motion control system wherein gamers can pull off a Kamehameha move or a Spirit Bomb to perform in the game.
Dragon Ball FighterZ update
More on Dragon Ball-inspired video games, Bandai Namco Entertainment recently announced that the last day of signing up for the closed beta scheduled for "Dragon Ball FighterZ" has been moved to Aug. 22. This slight delay has been called for by the game developer to accommodate more players who are interested to join the testing.
Therefore, the closed beta will now transpire on Sep. 16-17 for both Xbox One and PS4 platforms. Bandai Namco will also feature nine characters that will be playable during the test.
These nine fighters include the newly announced playable characters Krillin and Piccolo. They join Trunks, Goku, Gohan, Vegeta, Frieza, Buu, and Perfect Cell in the growing list of fighting playable roster of the game.
"Dragon Ball Xenoverse 2" will be launched on the Nintendo Switch in North America and Europe on September 22.
Click to read more
and watch the video
or