'Dragon Ball Xenoverse 2' Nintendo Switch release date and debut trailer
The much-awaited sequel to 'DBX' is headed to Nintendo latest console and a new trailer reveals exactly what's in store for us.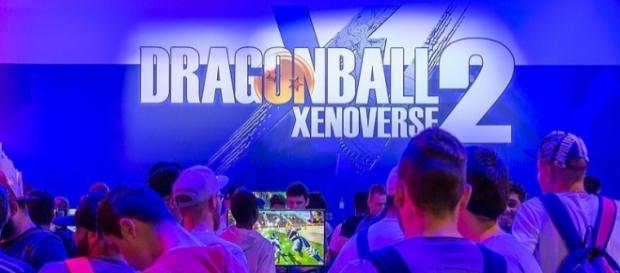 While avid gamers have restlessly been waiting for Arc System Works' upcoming 2.5D fighting game dubbed, 'Dragon Ball FighterZ,' it's worth noting that an action-packed hit anime series is also headed to the Nintendo Switch in the form of 'Dragon Ball Xenoverse 2.'
First gameplay trailer released
The well-received sequel, which was originally released on PS4 and Xbox One, boasts an array of modes and characters, according to a report from Comicbook.com.
Adding more hype to 'DBX2' arrival on the Switch, the folks at Nintendo Everything have rolled out the first ever gameplay trailer for the game's Switch version. While the said trailer is in Japanese, it's still worth taking a look, if you are a fan.
The recently rolled out 3 minutes 53 seconds long Switch debut trailer for 'Dragon Ball Xenoverse 2' gives us a brief glimpse at how effortlessly the game runs on the Big N's latest console, the Switch. It also throws light on the ability to either play the game on your television or while on the go.
But that's not all. The video also shows exactly how the battle system will work together with Nintendo Switch Joy-Cons, allowing players to throw fireballs, move to the side of incoming attacks and lots more. If you want to stick to playing the regular way, you still can; however, a few players prefer dealing with a Kamehameha on their own.
Basically, the Japanese trailer of 'DBX2' gives us a peek at what it's going to look like on the Nintendo Switch. A report from Destructoid suggests this will not be a radical change unless you care about frame rate drop and lower resolution.
Although the aforesaid elements will be adjustable to some extent, visuals are quite important to some players.
Features and release date
There's no dearth of either opponent to lock horns with in 'Dragon Ball Xenoverse 2' or multiplayer potential in case you want to add more excitement. Here's a full list of features:
With time traveling and safeguarding historic moments in the Dragon Ball universe, you can recreate the Dragon Ball story and a new hub city which is about 7X the size of the original title comprising 300 players online simultaneously
Next-gen visuals put new life into Dragon Ball anime experience
Brand new boss fights and characters and comprehensive battle adjustments as well as character creation system.
With the game scheduled to hit the store shelves on September 22, we are not really in for a long wait before unleashing fireballs and multi-hit mayhem in 'DBX2.'
Click to read more
and watch the video
or