'Dragon Ball Xenoverse 2' for Nintendo Switch on Sep. 22; Game's DLC update
Rate this title
The Nintendo Switch version of 'Dragon Ball Xenoverse 2' is expected to arrive with all of the paid and free content.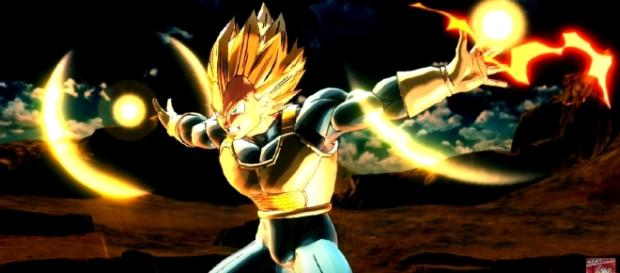 Bandai Namco Entertainment made it known that the fighting role-playing video game, 'Dragon Ball Xenoverse 2', will be available on the Nintendo Switch. Owners of Nintendo's Switch console can download the game from the eShop on September 22.
The fighting video game is played in a different way on Switch
The video game was announced for Nintendo's gaming system earlier this year. Bandai Namco originally rolled out the video game on Xbox One, PC and Sony's PlayStation 4 in October 2016. The Nintendo Switch version of the Dragon Ball Xenoverse 2 features a console specific features and it will be played in a different way, both locally and online.
Nonetheless, as the game will be played on the console, it will have a specific control as well as functionality. Gamers playing with a friend locally will use individual controllers to play. Switch owners can relive the story of the Dragon Ball and will protect the video game's historic moments.
Video game's DLC pack 4
Meanwhile, the fourth DLC pack of the fighting role-playing video game has been released. The games's DLC pack 4 comes along with story modes as well as some cool stuff. The game's latest DLC gives players a new playable stage as well as items, such as 6 Super Souls, 5 additional skills, 4 additional costumes and 3 new Parallel Quests.
The latest update of the game brings in the brand new story mode chapter, dubbed as the "Warrior of Hope." The DLC will allow players to unlock five new super souls and five attacks.
With the latest DLC pack 4, gamers can also get the new versions of Super Saiyan, God Super Saiyan (SSGSS) Vegito, Super Saiyan God Super Saiyan (SSGSS) Goku, and Future Trunks. Also, Kid Trunks along with two news Raid Quest bosses (Bojak and Future Trunks) are also available.
However, when the arcade game company first rolled out the Xenoverse 2, the video game was well-received by gamers. GameSpot even awarded the fighting role-playing game, and considered it as one of the best games in the franchise. On the other hand, the latest fighting game in the franchise, dubbed as 'Dragon Ball FighterZ', is slated to hit PC, Xbox One and PlayStation 4 early next year. In spite of that, the video game company hasn't confirmed if the upcoming game will likewise come to Nintendo Switch.
The game company showed off the new FighterZ at the E3 event. The video game is already promising to have a major impact in the fighting game community.
Click to read more
and watch the video
or