'Dragon Ball Xenoverse 2' DLC 5 might add playable Demigra, SS Rage Trunks
Expect more playable characters, attacks, and new costumes coming in 'Dragon Ball Xenoverse 2' DLC 5.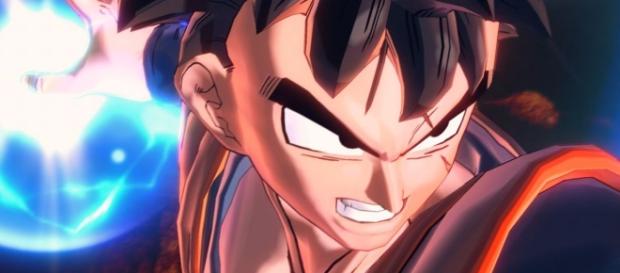 The DLC 5 is coming to '#Dragon Ball Xenoverse 2' after the DB Super Pack 4 if latest reports are any indication. The next expansion will likely introduce more playable characters like Demigra, Super Saiyan Rage Trunks and more.
According to YouTube user Rhymestyle, an official Japanese website made the announcement of the DLC 5 for 'Dragon Ball #Xenoverse 2', although, the set of new contents that will come with the next update has not been revealed yet. But this news is consistent with Bandai Namco Entertainment's statement from last year that it will provide a full year of free updates and additional support post its release in North America on October 25, 2016.
Eight months have passed and the game developer has already launched four DLC packs so far. Previous reports were saying that DLC Pack 4 is the final expansion to the game but now, it won't likely be the case.
So, with four more months to go before the game's first anniversary, what can fans expect from the rumored DLC 5?
Addition of more playable characters
The possible contents to be included in the next update is the addition of more characters such as playable Demigra, Super Saiyan Rage Trunks, and Half-Corrupted Fused Zamasu. Speculation suggests the inclusion of more attacks and new costumes as well.
Even though Rage Trunks and Half-Corrupted Fused Zamasu were featured in DLC Pack 4 story mode, none of them were playable. The addition of Demigra, on the other hand, is also possible since the Nintendo Switch version of the game will feature the 'Dragon Ball Xenoverse 1' story, Saiyan Island reported.
Fans also data mined some game files from the PC version suggesting the addition of Dabura and Buu who could be Gohan Absorbed Super Buu. In addition, a hidden slot for Half-Corrupted Fused Zamasu was also found in the game files, but one should note that these are mere speculations for now.
What not to expect
However, players can't expect the Universe Survival Saga to be part of the DLC 5 and see Kale, Caulifla, Auta Magetta, Botamo, Lavander and the rest their favorite characters from the anime series. Other than it is still in progress, the development team needs an ample time to develop this specific content for the game.
'Dragon Ball Xenoverse 2' is available now on Xbox One, PS4, and Windows PC. The Nintendo Switch version will hit Japan on Sep. 7 and fans can expect to hear additional information on the DLC 5 prior to this date. #Dragon Ball Super