'Dragon Ball FighterZ' will have Trunks as playable character
Closed registration for the 'Dragon Ball FighterZ' beta goes live this month.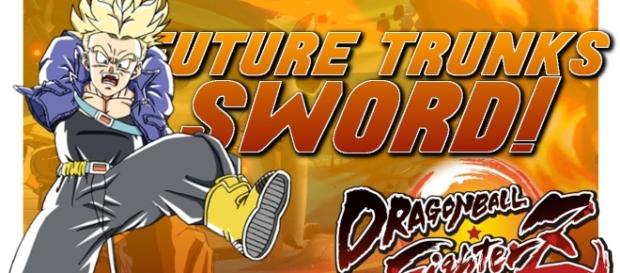 #Trunks, the anime series favorite, was recently announced as the latest addition to the roster for #Bandai Namco Entertainment's 2D fighting game "#Dragon Ball FighterZ." In the reveal trailer, Trunks can be seen battling other "Dragon Ball Z" characters, including Frieza and Vegeta. The footage also reveals that the newly added character will be a part of the closed beta, happening this month.
Weeks back, it was announced that Trunks will be a member of the Super Saiyan roster, and the brand new trailer shows exactly what the whole world knows of him. He arrives from the future in his Super Saiyan form with his trusty blade in tow, showing off his Heat Dome Attack and beam blasts.
Still a hit after all these years
"Dragon Ball FighterZ" made a huge impression when it was first shown at the E3 expo in June, much to Bandai Namco's delight that it brought the early preview at this year's Evo, the world's largest fighting game tournament. On the final day of the event, the game's main producer, Tomoki Hiroki, took the stage to announce the addition of the character.
It's only been a month, but the upcoming game is already enjoying attention from both professional and casual gamers. What makes it a standout is that the game-makers chose to retain the 2D anime art style, unlike other fighting titles based on anime series.
From the gameplay footage, DBFZ already looks like a promising game, as attacks will be incredibly cinematic and take up the entire screen, the same style the original anime show presented in its heyday.
Players line up for 'Dragon Ball FighterZ'
A common theme at Evo is players trying their best to apprehend what "Dragon Ball FighterZ" brings to the table with mechanics in other games. According to players, the game's Spark system is very similar to "Marvel vs. Capcom 3's" X-Factor or "Guilty Gear's" Gold Bursts. Additionally, its homing attacks have also been compared to "Arcana Heart." So far, early previews of the game concluded that the game is set to make a name for itself once it releases. For now, though, it's still being developed so much is still to look out for.
Bandai Namco announced that registration for the summer-due closed beta will open on July 26, which will feature nine characters. Seven of them had already been confirmed: Cell, Frieza, Gohan, Goku, Majin Buu, Trunks, and Vegeta. The remaining two is yet to be announced.
"Dragon Ball FighterZ" doesn't have a release date yet, but it's slated to launch sometime 2018 for PlayStation 4, Xbox One, and PC.