'Dragon Ball FighterZ': Why closed beta is delayed, new characters join roster
Rate this title
Bandai Namco reveals a good reason behind its decision to delay the closed beta for 'Dragon Ball FighterZ.'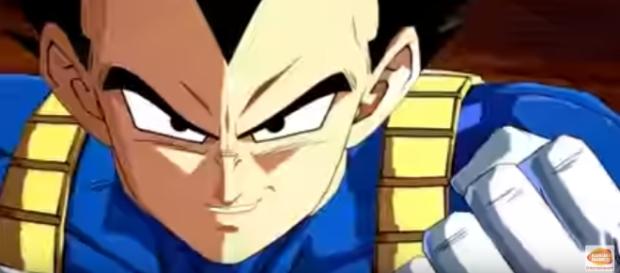 "Dragon Ball FighterZ" is scheduled for release in early 2018 and amazingly, its E3 surprise debut has brought a hype among the longtime fans of the manga which the game is based on. It also captured growing interest among players of fighting titles within the gaming community.
Bandai Namco Entertainment initially scheduled a Closed Beta for next month, however, it appears that the testing will be pushed back until September. But the game developer explained the reason behind the delay and it is a good one, especially for the fans who want to still join the beta testing.
Slight delay explained
On a Facebook post, the company said that the reason for the slight delay is its decision to increase the capacity of the closed beta so as to accommodate more gamers in the program.
It made the call following an influx of players signing up for it.
Bandai Namco has now moved the sign-up date to Aug. 22, 2017. It also announced that the closed beta will now run from Sep. 16-17 and will be available for Xbox One and PS4.
The developer also said that it's looking into the addition of more characters on top of the nine characters that were already announced in this closed beta for "Dragon Ball FighterZ."
New playable characters
Players will also be able to play two of their personal favorites, Krillin and Piccolo. These two officially join Trunks, Goku, Gohan, Vegeta, Frieza, Buu, and Perfect Cell in the fighting playable roster of the game.
All nine of them will be playable during the closed beta in September, so, that's quite exciting.
Piccolo
Avid fans of the Japanese anime series know that Piccolo is a namekian who used to be one of the major villains within the Dragon Ball universe before he turned into a good guy in "Dragon Ball Z." But his addition to the roster is not a surprise to the fans as they expected it from the beginning.
Piccolo is a technical fighter who can attack enemies from a distance using extendable arms. His main abilities include firing fast and powerful beams to break an opponent's guard.
Krillin
Krillin, Goku's best pal, is a skillful long-range type fighter that has the ability to use an image of himself behind as a trap to baffle his enemies. He can also self-heal which is irritating for this opponents.
"Dragon Ball FighterZ" is a 2D fighting video game based on the manga series of Akira Toriyama. It is developed by Arc System Works for an early 2018 release on Xbox One, PS4, and PC.
Click to read more
and watch the video
or