'Dragon Ball FighterZ' hints at the arrival of popular character
Fans are excited as the newfangled game trailer shows Trunks heading for battle.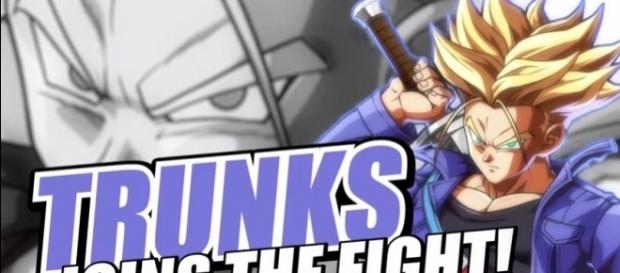 Looks like those who have restlessly been waiting for Arc System Works' upcoming 2.5D fighting game dubbed, "#Dragon Ball FighterZ" finally have something to cheer about in the form of the arrival of a fan-favorite character.
A new character is revealed
Taking the center stage at the ongoing fighting game tournament Evo 2017 held in Las Vegas, producer Tomoko Hiroki swept avid gamers off their feet as he rolled out a new reveal trailer featuring Trunks. The beloved character is seen battling a slew of equally popular "Dragon Ball Z" characters such as Frieza, and Vegeta.
The trailer suggests Trunks will be included in the closed beta of the upcoming game.
Registration for the beta kicks off Wednesday, July 20, for PlayStation 4 as well as Xbox One players.
Release date and other details
The game publisher, Bandai Namco Entertainment unveiled the long-awaited title at the recently concluded E3 (Electronic Entertainment Expo) and in no time it became a hotly anticipated game with the fighting community.
"DBFZ" is nothing like current anime series-based fighting games, which include the likes of Naruto among other Dragon Ball properties.
According to a report from Polygon, "Dragon Ball FighterZ" will not oust the characteristic art style that center on 2D anime. Attacks in the game will surpass cinematic imagination, occupying the entire screen which is reminiscent of major fight sequences exhibited in the original anime series.The video game is scheduled to hit the store shelves early next year for both PlayStation 4 and Xbox One.
What to expect?
Meanwhile, "Tekken 7" director Katsuhiro Harada, who revealed the new trailer for "DBFZ" following the Tekken Evo 2017 finals, later announced that popular character Geese Howard is headed to "Tekken."
The limited version of "Dragon Ball FighterZ" will have nine yet to be revealed characters; however, PlayStationLifeStyle's Tyler Treese claims players will be able to go Super Saiyan. The online publication had an opportunity to experience the game at E3 2017.
According to the website, the upcoming title focuses on mobility more than anything else. Players will be able to fend off Ki attacks with the help of a particular homing dash. Players can also do a warp attack dubbed as Vanish, which lets them teleport behind their opponent and take the offensive. It is imperative for players to bear in mind this would cost a lot of energy, thus it is recommended to moderately employ these particular moves. #Dragon Ball FighterZ Reveal Trailer #Dragon Ball FighterZ Characters