'Dragon Ball FighterZ': Closed beta set comingin September with nine characters
Bandai Namco Entertainment will have the closed beta on September with all nine playable characters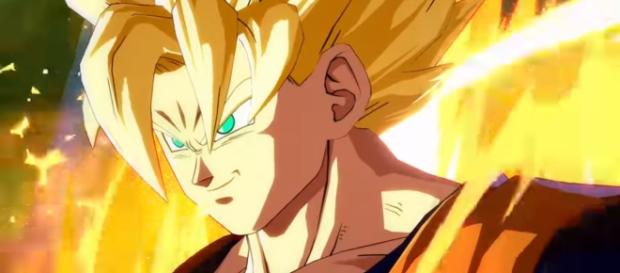 New updates for "#Dragon Ball FighterZ" will feature the release date and the nine playable characters in the game's #Closed Beta test. Bandai Namco Entertainment announced that gamers can sign-up for the closed beta test of "#Dragon Ball FighterZ" on Aug. 22, after the developers were forced to delay it on July 26.
"Due to the volume of excitement and enthusiasm surrounding this announcement, we decided to expand the capacity of the closed beta," the publisher said. "The closed beta will run from September 16-18."
All nine characters included in closed beta
The closed beta will also include all nine playable characters that were featured in the game: Son Goku, Vegeta, Son Gohan, Frieza, Cell, Majin Buu, Future Trunks, Piccolo, and Krillin.
Bandai Namco Entertainment is working to bolster the background systems to ensure the test goes smoothly, and accept the volume of the anticipated sign-ups. But the improvements will indeed make a small delay in its release.
No cross-play features
"Dragon Ball FighterZ" will not have cross-play features between the consoles and PC platforms as game producer Tomoko Hiroki admitted that they do not have plans for it. Gaming and anime fans were disappointed about the announcement since cross-play is becoming a more popular feature in the video game industry.
Microsoft has been pushing cross-play feature on the Xbox One console and the PC with the use of programs like Xbox Play Anywhere. Sony is doing the same thing with "Street Fighter 5" as the sequel is both available on the PS4 and PC.
"Dragon Ball FighterZ" made its debut at the 2017 Electronic Entertainment Expo and the game is being developed by Arc System Works, the creators of the "Guilty Gear" game series.
The gameplay trailer featured three-on-three 2D fights similar to "Marvel vs. Capcom" as they can use their fighting skills and signature moves.
Goku, Vegeta, Gohan, Cell, Frieza and Majin Buu were the first characters to be showcased in the game at E3 2017. Future Trunks was revealed at EVO 2017, while Krillin and Piccolo were spotted at the latest issue of V-Jump magazine.
Bandai Namco is also planning the new game into the Nintendo Switch console, however, they will have to wait for "Dragon Ball Xenoverse 2" to launch first on the new console.
"Xenoverse 2" will determine the console's success and Hiroki will decide if "FighterZ" could be included in the new game platform in the future.
"Dragon Ball FighterZ" will launch in 2018 on the PS4, Xbox One, and PC.