'Dragon Ball FighterZ' closed beta opens July 26 featuring 9 characters
Bandai Namco revealed today that the closed beta of 'Dragon Ball FighterZ' will kick off on July 26 and will feature 9 characters.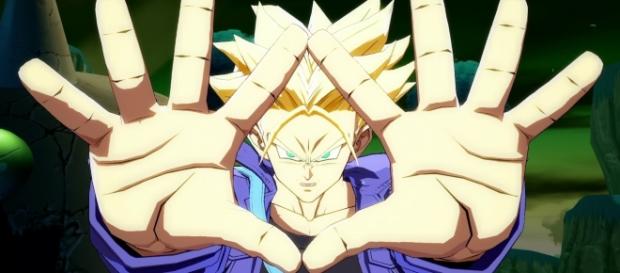 Banda Namco Entertainment announced recently that the closed beta for "Dragon Ball FighterZ" will start on July 26. The game publisher also revealed several details about the upcoming 2.5D fighting title that will certainly excite the fans.
Latest announcement
Aside from the most recent announcement that the closed beta for the upcoming fighting game will start on July 26, Bandai Namco Entertainment also revealed the characters that players can manipulate in the game's beta. Fans will not run out of techniques as nine characters will be available. Among them includes the fan-favorite Future Trunks.
Just recently, the game publisher released the trailer of character in celebration of the latest announcement. Fans are expecting that there will be a couple of new characters that will be revealed soon creating more excitement for the players.
Playable characters in the game's beta
Among the playable characters that fans can get their hands on during the closed beta includes the Earth super hero and Super Saiyan, Goku. He will be joined by the Mystique Fighter, no less than his son Gohan. The Prince of Saiyan will also grace the game's closed beta. Moreover, fans can also use several villains in the series as one of the game's character. This includes the monster-sucking Cell, Majin Buu, and the villain in its super villain form, Frieza.
Aside from those that are already mentioned, Bandai Namco Entertainment hinted on the possible inclusion of the dojo founder, Tien Shinhan, and the Namekian fighter, Piccolo. Given that the release date is on July 26, more details about the game's characters are expected to be revealed.
Trailer
There is a barrage of information that was released during the EVO 2017. However, the Future Trunks gameplay was not playable at that time. This means that players who are itching to get their hands on the next 2.5 D fighting game will have to wait a little bit longer.
The latest trailer that was released during the EVO 2017 shows Future Trunks in his usual uniform with the badge of Capsule Corp on his jacket. His abilities and signature moves such as Burning Attack, Heat Dome attack, and several sword attacks were also shown in the latest trailer.
So far, it is not clear if the characters will have other costumes aside from the one that they are using. In the different gameplay released for the game, fans are more drawn to a title that offers exciting gameplay and visuals as well as unusual moves.
We will give you more updates about your favorite 2.5 D fighting game. "Dragon Ball FighterZ" will be released on Xbox One, PlayStation 4, and PC.
Click to read more
and watch the video
or