Even if Ichigo had a lot of transformations in the anime and manga series, the new image released by 'Bleach Brave Souls' surprised fans.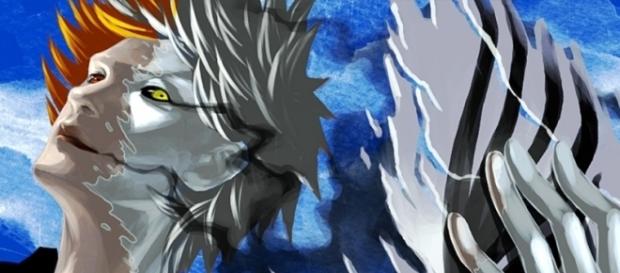 The ending for the "Bleach" manga surprised a lot of fans. Not only because it ended with a "bang!" but because of the surprise twists at the end. Since there are a lot of unanswered questions even at the finale, fans would like to know more about the hit manga turned anime series.
It is surely a good day for fans of the anime "Bleach." Even if the anime series and the manga were both finished, "Bleach" is still not going to stop. The series will have its live-action movie debut, and the "Bleach Brave Souls" game is continuing to draw players. Now that the mobile game is preparing to introduce a new arc, the developers released an intense new artwork featuring Ichigo Kurosaki.
Never seen before hollow form
The latest issue of the "Weekly Shonen Jump" hit the shelves last week. The magazine featured a spread about the game "Bleach Brave Souls." This info is to inform the fans of the game that they will adopt a new manga arc for the mobile game. However, the artwork is what keeping fans are buzzing.
The game debuted an artwork which is not familiar to fans. It introduced a brand-new Hollow form for Ichigo Kurosaki. Fans of the series were not able to see this particular Hollow transformation before in the anime.
This is because this new Hollow form is straight from Tite Kubo's manga. Thanks to his long hair, this form looks like an altered take on the Vasto Lorde transformation. However, this time, Ichigo's Hollow mask appears to be broken.
The game
The "Bleach Brave Souls" game is the first smartphone action game which is based on the hit manga and anime series "Bleach." This game allows the users to build a team using their favorite characters from the "Bleach" universe.
The game makes use of 3D graphics and simple controls to make the gameplay fast-paced and free-flowing. Each character also has their own unique and special moves to beat their opponents. These special moves are voiced by the original voice actors from the anime series.
Compared to other mobile games, "Bleach Brave Souls" allows the users to create the team that they want. Starting from the story when Ichigo and Rukia first met, the player can develop their characters as they complete quests and enter battles to earn experiences to level up the characters. You can ascend the characters to increase their maximum level and train them on the Soul Tree to improve their stats. When linked together, the team can provide additional powers to win a battle.
Click to read more
and watch the video
or