'Assassin's Creed' anime series announced by Hollywood producer Adi Shankar
Although it is to be confirmed by Ubisoft, producer Adi Shankar has revealed his new project.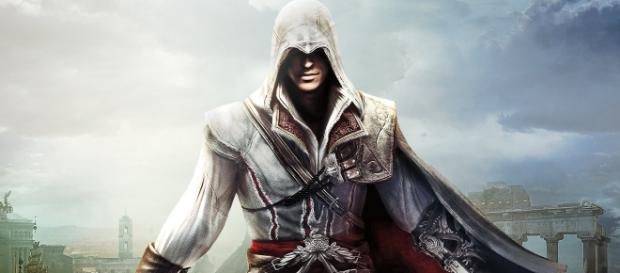 Video game adaptations to the big screen have a history of being underwhelming at best. Few films have really managed to capture the magic of the video games they're based on and films such as "Doom", "Prince of Persia: The Sands of Time", and, more recently, "Assassin's Creed", have shown that a great game doesn't always equal a great film.
But what about the small screen? "Assassin's Creed" fans who were disappointed by last year's film adaptation will be interested to learn that Hollywood producer #Adi Shankar has announced he is currently working on an #Anime Series based upon Ubisoft's franchise.
A brand new story
While being based upon the franchise already established by Ubisoft's games, the series will apparently tell an original story that ties into the series.
Ubisoft has yet to state to what extent it's involved in the series and whether it's working alongside Shankar on the production.
Shankar is also the showrunner for the Netflix adaptation of the "Castlevania" game series which will make its debut on the popular streaming service this week on July 7.
A labor of love
Shankar is apparently a big fan of the "Assassin's Creed" franchise and stated on his Facebook page: "I played the first edition of "Assassin's Creed" the year I moved to Los Angeles, at that moment, I knew absolutely no one in the industry and could never have imagined that one day, Ubisoft would ask me to take the world of "Assassin's Creed" and create an original anime story set in it as an anime series."
A long time in the making
Rumors of such a television series have been floating around for some time and Ubisoft CEO Yves Guillemot stated last year that there were talks being had between Netflix and his company.
The first "Assassin's Creed" game was released in 2007 and quickly became a hugely popular franchise. The series took a year off last year but is set to return in 2017 with the upcoming release of "Assassin's Creed: Origins" which was revealed at E3 a few weeks ago. It will be set in ancient Egypt and will go right back to the beginning of the forming of the creed.
It seems the television adaptation is still in the early stages of development but no doubt we'll hear more of the anime series in the near future. Anime may seem like a bold choice of style to go with but numerous "Assassin's Creed" comic books have been released over the years so it follows that Netflix would choose to go with a cartoon style rather than live action. Here's hoping the TV show will prove to be more of a hit than the film. #Assassin Creed