Are superb fighting games the best way to describe the story of the 'Dragon Ball' franchise?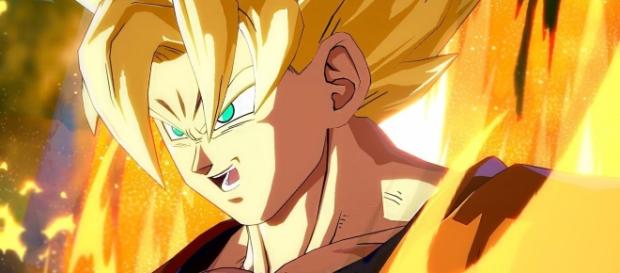 "Dragon Ball" and its expanded franchise is one of the longest franchises in the world of anime. With so many available materials such as anime episodes, mangas, and movies, there's no way you could finish the franchise in just one go. There is also a massive collection of games for this franchise, and games in every genre are also available. While the movies and anime grabbed the hearts of many, video games for this franchise are quite the exception. TheTopTens.com has a list of the best fighting games that have ever been done for "Dragon Ball Z" and its expanded franchise.
10 'DB Z: Burst Limit'
This game for PlayStation 3 has probably some of the best graphics ever for the 'DBZ' franchise.
The utilization of scenes from the anime or "drama scenes" is an excellent way to relate the game to its roots. But its greatest con is its lack of content, with Buu Saga missing and no replay value.
9 'DB Z: Battle of Z'
This game was a little bit pricey when it first came up. It is also a game that is only playable online. Perhaps the missing factor that players found annoying is the inability to transform into other forms during the battles.
8 'DB Z: Infinite World'
This is a great game if you want to indulge yourself in mini games. The lack of a power struggle, however, is something that takes away its shine. It is known better as the Budokai clone.
7 'Dragon Ball: Raging Blast'
Raging Blast appeals to its players for its Nostalgia effect. It was the second game featured in high definition seventh generation consoles.
New features were added here, including fully destructible environments and facial expressions of the characters.
6 'Dragon Ball Z: Budokai'
This was also one of the pioneers of the modern DB games, Budokai was the first one to introduce Saiyan transformation during the battle.
5 'Dragon Ball: Raging Blast 2'
The graphics were not greatly improved, but it has more attacks than the first Raging Blast game. There was a decent pool of characters, though unlocking them is quite a challenge. And you can't deny the Nostalgia effect.
4 'Dragon Ball: Xenoverse'
This game received positive reviews because of character customization and parallel quests. There is also a better storyline and good graphics to boot. Though gathering up Dragon Balls is is hard.
3 'Dragon Ball Z: Budokai Tenkaichi 2'
Budokai Tenkaichi is hands down, the game for console fighters. Perhaps the greatest thing about this game is that the game will be harder based on the skill level of the player.
2 'Dragon Ball Z: Budokai 3'
The freedom to make attacks and combos will produce intense moments in the game.
Budokai 3 is not a "one button does all" game. It allows the player to make creative attacks and combos. Ultimate attacks are also superb and will get your blood running.
1 'Dragon Ball Z: Budokai Tenkaichi 3'
When there's a DB Pokemon version, this game must be it because this game has one of the largest character selections in all DB games. If you really hate Frieza, you can kill him using Bardock if you want. And you can do it with this game.
Click to read more
and watch the video
or