Future Trunks confirmed as playable character in 'Dragon Ball Fighters'
Uploaded scans of the latest issue of Jump Magazine has confirmed that Vegeta's son will indeed be joining the roster.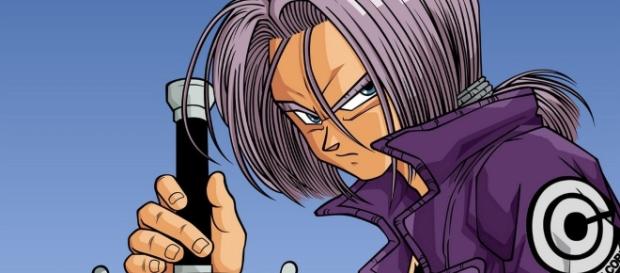 Bandai Namco just recently blew fan's minds when it officially unveiled its brand new fighting video game, "Dragon Ball FightersZ," at the 2017 Electronic Entertainment Expo (E3) event. The game aims to be a completely different property that is unlike any other "Dragon Ball" video game that has been released in the past. Now, the latest reports have revealed yet another Playable Character that will be joining the roster, namely the purple-haired time-travelling Super Saiyan, Trunks.
Announced in Japan
The announcement of Future Trunks joining in the party wasn't really made through any official channels. It was only found out that Vegeta's son was indeed joining the roster through uploaded scans of the latest issue of Jump Magazine.
Aside from revealing that Trunks was indeed coming, the magazine scans don't really reveal any other information regarding the character. However, similar to the other confirmed characters, Trunks will likely be coming in his various forms. The character is also expected to have several moves that will involve his giant sword as well as him transforming into different Super Saiyan levels.
Weekly Jump has coverage on Dragon Ball FighterZ, confirms addition of Future Trunks to the roster. pic.twitter.com/u4lufK6yB8

— 黒凧 BlackKite (@bk2128) June 22, 2017
Confirmed characters
Based on the game's recently released gameplay videos and official trailer, several characters from the hit franchise have already been confirmed to be included. The playable characters that have so far been confirmed include Goku, Gohan, Vegeta, Cell, Frieza, and Majin Buu.
All of their respective upgraded forms will also be included, such as Super Saiyan 3 Goku, Perfect Cell, and Golden Frieza, to name a few.
A truly unique 'Dragon Ball' title
Arc System Works, who has worked on titles such as "Guilty Gear" and "Persona 4", are bringing in their own style and flavor into the upcoming game. The game itself uses a 2.5D style animation that basically melds together 2D and 3D models. This results in visuals that are very similar to the anime, but at the same time allows for players to duke it out in a 2D plane.
The game utilizes a 3 versus 3 battle mechanic that is very similar to the titles from the "Marvel vs. Capcom" franchise. Players will get to choose three characters to form their team. Players will only control one character during the battle, but they can switch to any of the other two characters at any time. Additionally, a player can also summon one of the characters to perform an "Assist" attack.
"Dragon Ball FighterZ" is scheduled to be made available sometime in early 2018 for the PlayStation 4, Xbox One, and Windows PC via Steam. More playable characters are expected to be announced leading up to the game's release.
Click to read more
and watch the video
or