'Dragon Ball Xenoverse 2' upcoming DLC revealed, customizable characters teased
Finally, Bandai Namco has revealed details about the next 'Dragon Ball Xenoverse 2 DLC.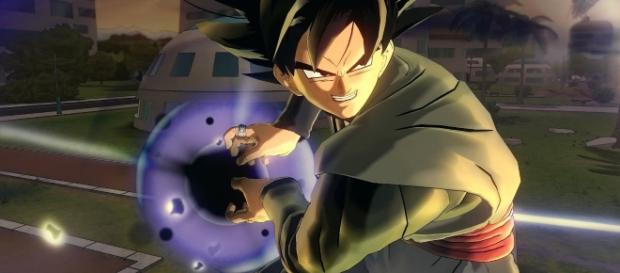 "#Dragon Ball Xenoverse 2" has been out for quite some time already, but its popularity has not diminished. In fact, Bandai Namco is looking to capitalize on this by releasing brand new downloadable content, including a new storyline and customizable characters. The studio is indeed giving fans something to look forward to.
According to Saiyan Island, the highly anticipated "Dragon Ball Xenoverse 2" DLC (pack four) is set to introduce the biggest update ever developed for the game. It is confirmed it will arrive with tons of interesting new stuff, with some developed to provide a better gameplay experience. Judging by the way it looks, the forthcoming content is going to be a worthy addition.
What the upcoming DLC is all about
It holds true that Bandai Namco has yet to reveal a specific release date for the upcoming pack. However, it is expected to hit the game sometime this month. This is why some details about the content have already surfaced online as part of the studio's strategy to build hype. Interestingly, it is to feature a massive battle between two characters namely, Fusion Zamasu and the fan-favorite Super Saiyan Rage Trunks. Moreover, the studio promised the community of a very captivating gameplay.
Apart from that, the game will also be getting customizable characters. Players will be able to tweak these characters according to their own preference. This could be anything from power to moves to clothes, to name a few. This functionality is definitely something to look forward to.
Furthermore, there are talks about the said content offering a bunch of Super Saiyan 4 costumes, along with an option to equip characters with Goku's famous SSJ4.
Other speculation about the game
There are also rumors involving Super Saiyan Rage Trunks in the sequel. Basically, this character, which is part of the new DLC, is set to be playable. It is worth noting that this has long been rumored to happen, though Bandai Namco just recently confirmed it. Meanwhile, both Super Saiyan God Vegito and Fused Zamasu are coming and the two will offer an epic battle within the game.
The company is also keen to add another feature to "Dragon Ball Xenoverse 2." It is in the form of a new stage called the Devastated Future City, along with three parallel quests. Apparently, though, there are those who believe that the pack, in one way or another, will include five new maps, two accessories, and a bunch new super souls. This DLC is without a doubt something to look forward to.