'Dragon Ball Xenoverse 2' on Nintendo Switch promises technical variations
The developers of sequel want to bring the best frame rate and resolution of the game on Nintendo Switch.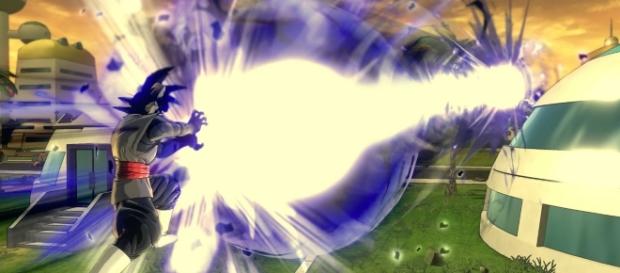 One of the biggest fighting titles in the history of video gaming "#Dragon Ball Xenoverse 2" has just been confirmed to arrive to Nintendo Switch. Obviously, this will allow the iteration to reach an even wider market thanks to the platform. More importantly, the title's popularity will further be boosted.
"#Dragon Ball Xenoverse 2" is a sequel to the original game released back in 2015. It holds true that the first title reached greater heights, but it did not really offer the kind of gameplay experience that the second game has. This is why the follow-up title has surpassed the popularity of the first game.
Game coming to Nintendo Switch
Surprisingly, Bandai Namco announced that the sequel is expected to arrive to the titular joy-con of today come September 7.
Apparently, this version of the game will only be made available in Japan, perhaps for the time being. Time Patrol is promised to be part of the game's main story. It will be added as a limited time bonus.
For Japanese fans who pre-order "Dragon Ball Xenoverse 2" on Nintendo Switch, they will be able to acquire a code. This can be used to unlock all of the game's characters, a total of 70, right at the start of the game. They will also be given early access to the sequel's main story, something that fans in the country should be looking forward to.
How game will work on the console
Interestingly, the developers of "Dragon Ball Xenoverse 2" want to offer the best version of the game in Nintendo Switch. This is why they plan to allow the game to run at around 60 fps with singular battles, while multiplayer fights will be on 30 fps.
But of course, since it is a handheld device, the game will only be able to cater a 720 limitation for the resolution. Nonetheless, it should be enough to keep the fans in Japan excited. After all, this version will only be developed for them. There is no confirmation or whatsoever if Bandai Namco plans to bring game's handheld version to other countries, including the United States.
The reception of the video game industry has been very remarkable. It may not offer the best of features compared to other fighting titles out there, there is no denying that it has shown great potentials.
The game is currently available on PC, PlayStation 4 and Xbox One, with a promise of an upcoming DLC from the developers. Unfortunately though, nothing specific has been revealed about this content, except for the possible character and whatnots it might offer.