'Dragon Ball Xenoverse 2' latest DLC gets official launch trailer
As a way of celebrating the arrival of the new DLC, Bandai Namco opted to launch an official trailer.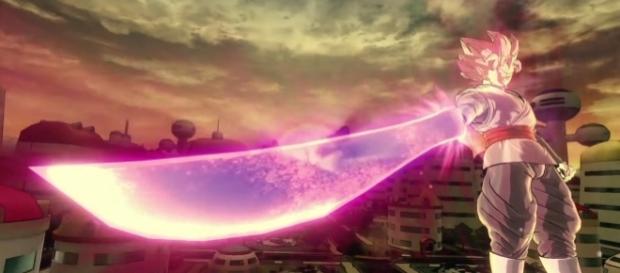 Bandai Namco recently released the latest and last DLC of the titular sequel '#Dragon Ball Xenoverse 2.' It is called DB Super Pack 4 and brings tons of exciting stuff for the fans. Usually, when a content is as big as this, developers resort to releasing a launch trailer. Bandai Namco, in fact, recently decided to release a launch trailer for the newest 'Dragon Ball Xenoverse 2' content. Obviously, fans would not just want to watch it to unravel the mystery of the content (the studio already revealed it anyway); rather, they would want to see just how intense the fights in the footage are.
The DB Super Pack 4 trailer
As seen in the newly released trailer for the DC Super Pack 4, the content offers a new set of extremely powerful characters.
This includes Vegito Blue and the popular Fused Zamasu from the animated series 'Dragon Ball Super', both finally making their way to the sequel. More importantly, the content adds a new storyline called the "Warrior of Hope," along with three Parallel Quests, Six Super Souls, five additional skin, four additional costumes and an extra stage. These are all interesting additions from Bandai Namco.
The new 'Dragon Ball Xenoverse 2' DLC is being sold at $10 and is also available alongside three previous DLCs for only $30. The latter, however, is only available to Season Pass holders. Either way, fans are assured that they get a good bang out of their bucks. Interestingly, the company has another offer in the form of DB Super Pack 4's "Fight of the Fusions" content.
Not buying? No problem
If fans do not intend to buy the new 'Dragon Ball Xenoverse 2', Bandai Namco still has some interesting stuff for them.
They will still be receiving a good set of additional costumes and attacks, all of which can be acquired from the in-game TP Medal Shop. Well, there is actually more. The company has also added at least two new Raid Quest bosses to the game with no additional cost or whatsoever. This is definitely one of the great deals this year.
While everything the content added was pretty much cool, it will still be the last DLC for the game. The company, though, did not comment further, as they believe they have said everything in the past. But who knows really? Perhaps the company will still resort to adding more contents, most especially if the community asks them to do so. For now, however, it is best to enjoy the current content first.